---
Let's Get Your Local Marketing Working
SEO takes dedication and time—and there's nothing wrong with that. You're in this for the long-haul anyway, right? The best local SEO service strategy review and improve every corner of your digital marketing strategy.
Most good things take a little time investment, but unfortunately most small businesses set up their Google Business Profile (formerly Google My Business) and call it done. Many local SEO service providers only focus a small area of your marketing, but we think great marketing requires a holistic approach.
Ragon Creative dives into your entire digital marketing strategy to discover where your greatest opportunities are—for your business and your industry.
Sure, you already have a website that looks great. But, how many phone calls and leads is it driving right now? What if you want to accelerate your results? Even the best-looking websites will be a waste if you aren't getting found on Google.
That's where the Local SEO Kickstart comes in.
This is a 1-month done-for-you SEO sprint built specifically for your local business goals.
---
What is the Local SEO Kickstart?
What if you could skip keyword research, content strategizing, and backlink analysis? What if you could cut your ongoing monthly SEO efforts in half? With the Local SEO Kickstart, you can.
I'll jump in and build a solid SEO foundation for your local business—so your site can start attracting the right leads and customers.
This holistic approach to SEO focuses on:
Technical SEO
Content
On-site optimization
Off-site SEO
Local SEO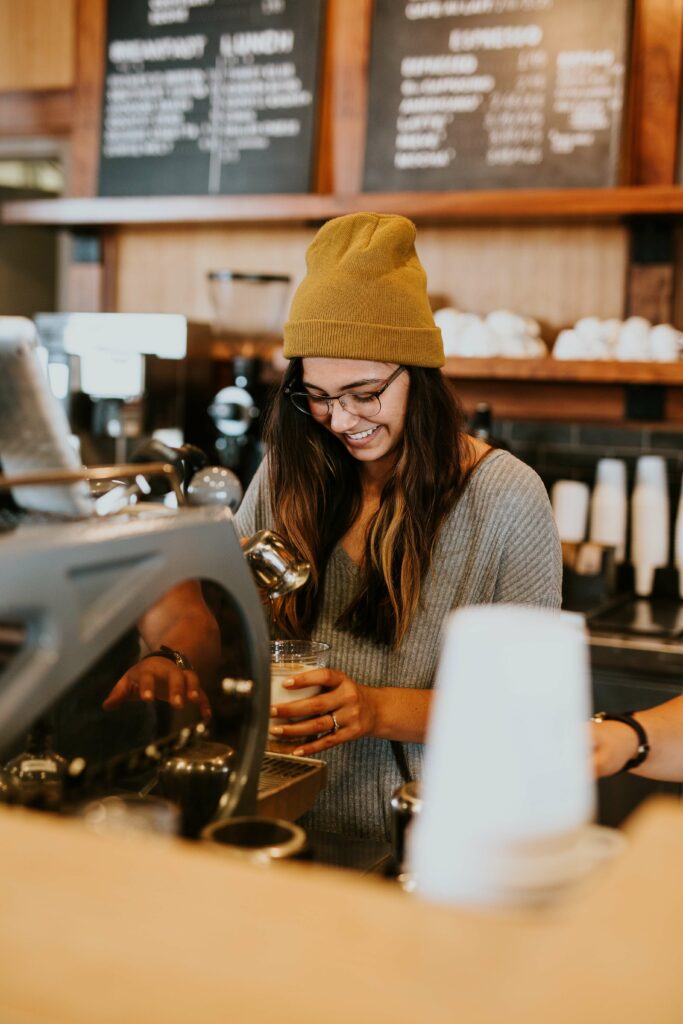 ---
What's Included in Our Local SEO Service?
This Kickstart Local SEO service is a one-time project to build your website's SEO foundation properly. It's completed over the course of a month and costs $1,500. It's for websites that serve a local audience like a services business or storefront.
Research & Planning
I complete the research and strategic planning needed to direct your website towards steady growth. We'll review the findings and get your input.
Execution
I'll identify focus keywords, write page titles and meta descriptions, update your alternative text, fix broken links, dial in your headers, and so much more.
Results
I expect to see your website ranking higher in the search results within weeks of completing the execution phase. We'll review your progress and discuss the next steps.
Google Business Profile & Apple Business Connect Setup
Need a hand with your online business profile and citations? If you have a verifiable address, then we'll get both your Google Maps, Apple Business Connect, and Bing Maps profiles up and going. This Kickstart set-up plan also gives your business a complete Google Business Profile optimization run-through—and coaching on how to use it to grow your local business.
What Type of Business is This Built For?
The Local Kickstart is a one-time project to build your website's SEO foundation properly. It's completed over the course of a month and costs $1,500. It's for websites that serve a local audience (like a services business or storefront).
Bike Shops
Local service providers
Local retail shops
Medical providers
Outdoor guides
Rental providers
Wedding Photographers
---
Your Monthly SEO Groundwork & Growth
This local SEO service takes care of the initial work for you so that you can see results more quickly and with less hands-on work.
Once you've completed the Local Kickstart program, you'll be in a great place to continue your journey of growth on one of my monthly SEO plans.
Our Monthly SEO plans start at $500/month and include a full schedule of reporting, on-page SEO work, Google Business management, and SEO coaching.
---
KICKSTART YOUR GROWTH
$1,500 one-time
FAQ's
Can the Local Kickstart be completed on any and all websites?

Our Local SEO Setup can be completed on most websites, including WordPress, Squarespace, and Wix. If your website is built using a different content management system, please contact us so that we can confirm compatibility.

The Local SEO Kickstart is designed for businesses that serve a local audience. Think of a storefront or service area business. If your business serves a national audience, then our QuickStart SEO Setup is for you.
If I have a new website in development, when should I get started with the Local Kickstart? When is local SEO right for me?

The sooner the better. Completing the research and planning phase now ensures that the new website's content and structure will pair well with your keyword space.
My website is very large. Is the Local SEO Kickstart really what I need?

No, if your website is large (more than 100 pages) or your business serves a national audience, then I suggest our QuickStart SEO service.