This is the complete guide to building your home services SEO strategy in 2023.
In this in-depth guide, you'll learn:
How to use Google Business profile to help homeowners find you
How to promote your services effectively on your website
How to create people-focused SEO content that attracts people who already want your service
Lots more
So if you're ready to go "all in" with search engine optimization (SEO), this guide is for you.
Let's dive right in.
What are the Benefits of Home Services SEO?
A holistic approach combines your local SEO, website design, content marketing, on-page optimization, off-site SEO, and sales efforts. Then, Google starts to recognize your authority through link building and your SEO efforts start paying off in higher search rankings.
Higher rankings on search engines are helpful, but they don't pay the bills, right?
Here are some real business goals home service companies can achieve when SEO and content marketing are done right:
Become viewed as an industry expert.
More high-quality leads from your service area.
Better return on investment for your marketing dollars.
Steady stream of online leads who trust your expertise.
Better raport with current clients.
Waste less time on calls with tire kickers from two hours away.
Table of Contents
1. Local SEO: Help Google Understand Your Location
First things, first. Let's make extra-certain Google knows where you are located.
Always keep your name, address, and phone number (NAP) consistent. Even if you don't accept customers at your business location, it's still important to show the search engines you're a legitimate business. Consistency is key.
Be clear, not clever.
Optimize Your Google Business Profile
Set up your Google Business Profile (formerly Google My Business) as soon as possible. 
Enter your basic business info (NAP) and ask for your verification code right away. Choose your preferred method (usually phone, email, video, or postcard) and watch for it like a hawk. You don't need to share a public address, but Google will still require you to use a permanent address (no PO box) not associated with another business.
Reach out to your current clients and get your first 10 five-star reviews as soon as possible. Reply graciously to negative customer reviews and turn them into positive reviews. Your next milestone is to simply gather more reviews than your local competitors.
Optimize your Google profile by doing these key things:
List your primary service areas (cities, counties, or states).
Choose the correct business category.
Write a helpful business description by including your primary service, founding date, and geographic area. (don't stuff in keywords)
Keep your business hours current.
Include the specific services you provide.
Add a few high-quality photos from your company. Logos, headshots of team members, and complete jobs are a great start.
Add and answer questions you often get from phone calls.
Add weekly posts that are helpful for your audience and introduce them to your business. Think of these as social media posts for Google.
Google Business (GBP) has been a little trigger-happy with handing out profile suspensions to local businesses lately, so pay close attention to the details and keep everything accurate.
Read our complete Google Business Set-up Guide.
Set up Apple Business Connect (Apple Maps)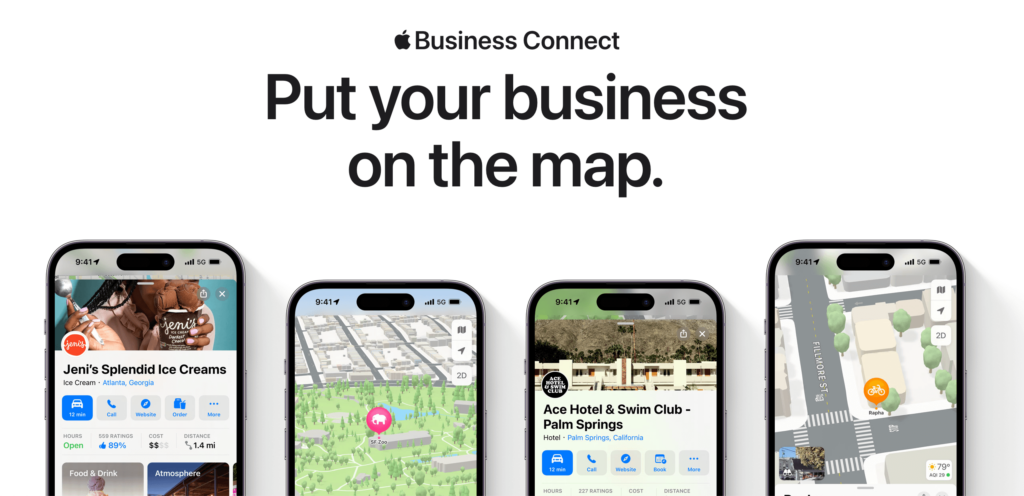 Apple Maps is the second most-used GPS for clients (after Google Maps), but it requires business listings to receive customers at their public address. If this fits your business, use this quick guide and checklist to get started.
It's completely free and you can complett it in less than 30 minutes.
How to build more Business Citations
Now, go set up your company info on additional business directories for home service business. Here are a few places you can start:
2. Build a Solid Website Foundation for SEO
Your website should be turning visitors into leads, but you're going to need a handful of things in place first. Set Google Search Console (GSC) and Google Analytics as soon as possible (both are free).
Sign up for my free set-up guide for Google Search Console here.
Give them a couple of weeks to start collecting data, then fix the highest priority issues one-by-one.
Here are 5 things you need to check:
Secure Your Website
It's important to make sure your website is secure with the latest security measures, has an SSL certificate.
Your URL needs to include the S in "https", like this: https://demokings.net/
If you don't have an SSL security certificate already, call them today and get it set up. Internet browsers will warn visitors not to enter your website if you don't have it connected.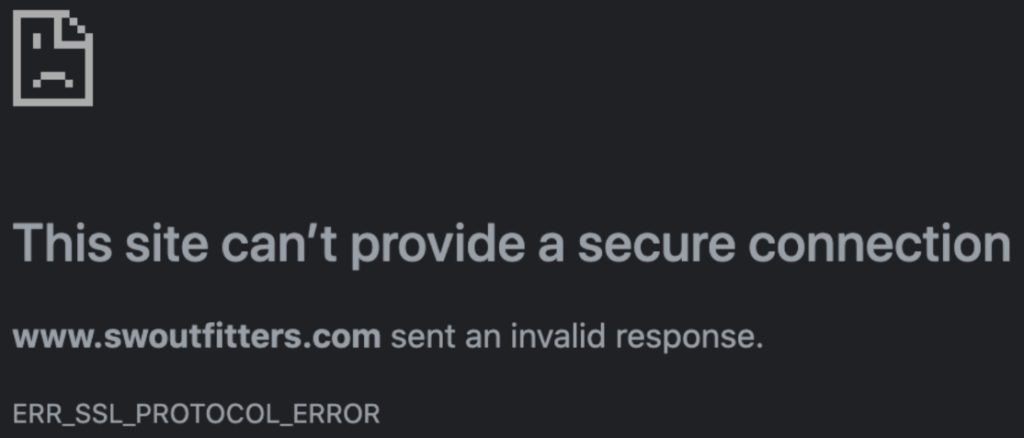 Submit an XML Sitemap
Provide your website's sitemap URL to GSC and Bing Webmaster Tools.
Your șitemap gives search engines a guide to understanding your website structure. It helps you highlight priority pages and share which sub-pages are related to the parent categories.
Usually, the XML sitemap link looks something like this:
https://yourdomain.com/sitemap.xml
If you have a WordPress site, use the free Rank Math plugin to create the XML sitemap in minutes. Then, submit the link in GSC and make sure it gets confirmed with a green check.
How to submit your XML sitemap in GSC :
Choose "Sitemaps".
Paste in the URL of your sitemap.
Click "Submit".
Fix Crawl Errors
I recently worked with a Fortune 5000 client who accidentally had a Robots.txt tag activated. It didn't matter how great their auditing service was, or how much quality content they published. It was blocking Google from indexing their site!
Run your site through the free Ahrefs Webmaster Tools audit to do one final check and correct and urgent issues. This auditing tool will catch a few more things than GSC and is much easier to use.
Improve Mobile Friendliness
Over 50% of website visitors are now on a mobile device. Mobile phone searches are only increasing.
Make sure your website is responsive, and use GSC to find and fix any pages with issues.
Mobile accounts for approximately half of web traffic worldwide. In the second quarter of 2022, mobile devices (excluding tablets) generated 58.99 percent of global website traffic, consistently hovering around the 50 percent mark since the beginning of 2017 before permanently surpassing it in 2020.

STATISTA
If your site isn't responsive (optimized for mobile use), then your most important items are hiding behind random pictures and graphics. Or, the font size is likely too small to read on a phone. Update your site as soon as possible.
Boost Your Website Speed
No website can overcome low-quality hosting.
Invest in high-quality hosting for your WordPress site from someone like Flywheel or WP Engine.
Images are one of the most common speed-killers on every website. But, you can compress your photos using a few quick steps before uploading. Here is my process:
Crop (or resize) the image, so the longest edge is less than 2,000 pixels.
Drag the resized image into tinypng.com to compress it. This free tool makes your photos load faster without losing any quality for your visitors.
Need a new digital marketing plan? Learn how Ragon Creative can help grow your local leads…
3. Home Services SEO Content: Build Authority for Primary Keywords
Every effective SEO strategy needs to include a focused content strategy.
According to a 2023 research report by Whitespark, here are the top 10 ranking factors for local organic search:
Your website needs dedicated content pages built for each of your primary target keywords—especially your services. These are pillar pages. Since you're trying to reach local clients, focus on your main services and geographic area first.
Build Specific Local Service Pages
First, build a separate landing page for each service you offer.
It's impossible to explain everything you do (and who you do it for, on one "Services" page. Use location-specific keywords for H1 headers (like "Atlanta Flooring Installation" or "Asheville Plumbing Service"). Answer these questions as quickly as possible on each of those service pages:
Who do you serve?
What problem do you solve?
Where do you provide this service?
How can I get started?
Here's an example from a site we built for Demolition Kings:
Use the same clear language your clients use.
Second, build additional pages for each location you serve. Put yourself in the mind of your clients and think over how they phrase questions over the phone.
Are they comfortable when hearing you serve the larger geographic area (Atlanta), or do they usually want more clarity on which parts of Atlanta? Location-specific keywords will give them more confidence.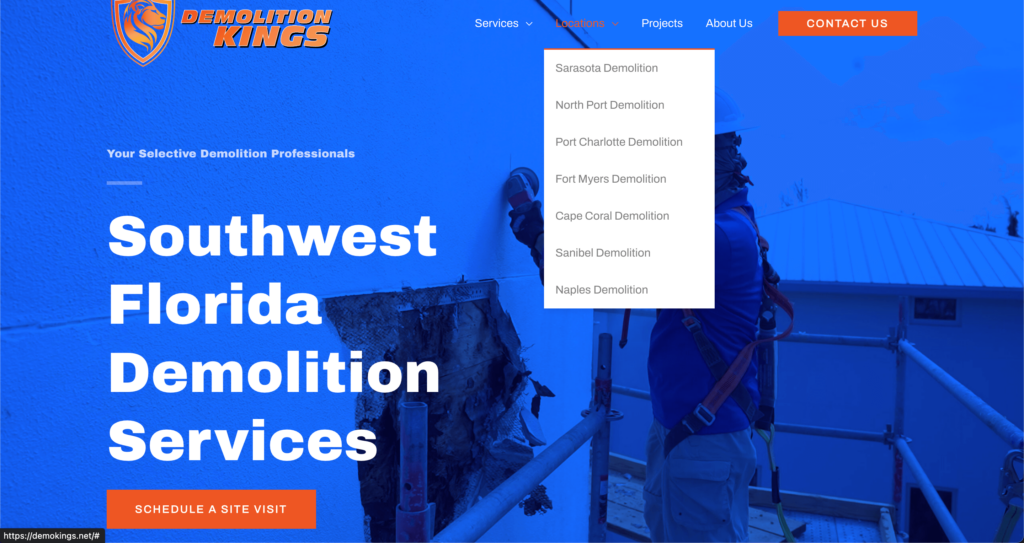 Share Your Contact Info
Place your local phone number directly in your header and make it easy to click on mobile devices.
Highlight your location to build trust and familiarity. Include photos of your city, logos of prominent companies you've worked for, a map of your region, or even a chamber of commerce badge.
Include your full contact info in the footer, so visitors (and Google) can see it on every page of your site. Make sure to embed a Google Map of your location directly on your contact page.
SEO Blog Writing for Home Services
You need to understand the intent of your readers if you want to attract qualified leads.
Do a quick online search (incognito mode) to see who is already ranking for the phrase you want to target. Quality SEO writing needs to have a few things in place. It needs to:
Focus on relevant keywords to your business goals. Keyword rankings don't mean anything if you're not attracting buying clients.
Fits into, or naturally builds out from, your overall marketing strategy.
Make it easy for potential customers to consume.
Match the search intent (apparent) by current content in the organic search rankings).
Fit the content type (blog, video, how-to guide, list, etc.) of other pages leading the Google rankings.
Write for humans. If people find it too confusing, beginner-level, or just plain boring, then they'll keep searching for a better article.
E-E-A-T is Google's New Standard for Authoritative Content
Experience
Expertise
Authority
Trust
Include your contractor license or certification number directly in the footer of your site.
The search giant recently added "experience" as a key characteristic of to help them rate websites. Always look for ways to show proof of the experience, expertise, authority, and trust you have in the services industry.
Keyword Research for Home Services
Most home services SEO companies will tell you to focus on getting more organic traffic, but send you chasing after keywords with no business value. Instead, you should start by going after the most valuable buying keywords. These will directly connect your client base to your service offerings.
Pain Point SEO: Get Specific for Your Niche Solutions
Focus on buying-intent keywords to attract qualified traffic and increase conversion rates. Don't hyper-focus on traffic! You don't need everyone with a roofing issue to call you—just people in your regional area.
The vast majority of busineses owners write generalist blogs about basic questions—than anyone could write.asd
People use Google to help solve their problems. Show your expertise and earn trust ‌by being a humble teacher. Mix in your personality with a few client stories and no AI writing tool will ever be able to outrank you.
For example: Instead of writing an article on how to choose the best flooring, write a helpful article on the best tile flooring for dental offices.
Way better than simply calling yourself the "Tile Flooring Expert" right?
Consider how you might write blog posts on topics like these:
Informative content on how pricing works for services like yours
Tips on how to find a provider like yours
Deep dive on how to decide if the reader needs to hire a professional
Best ways to fix _____ (the pain point you solve) in _____ (your area).
On-Page SEO
Don't focus on using keywords in all the perfect places.
SEO experts who recommend this will send you chasing after search algorithm updates (forever). You don't have time to do that. Instead, write quality content for buying-intent keywords (like we mentioned above). Then you only need to do a few basic on-site SEO checks for each article.
Here's what you should focus on, after you've written a top-notch article. Include your keyword phrase here:
URLs
Headers
4-6 times, naturally, in the body copy.
Avoid keyword stuffing
Include multiple types of media (written, video, images, etc.) to reduce bounce rate.
Write customized title tags and meta descriptions for every page or blog post on your website. Don't duplicate any and make sure to write them with a personal tone. These essentially serve as your ad writing within the SERP results page.

Use Your Data
Use Google Analytics (GA-4) and GSC to check in on your search traffic and SEO rankings periodically. Here's an example of an article we improved, after noticing it was gaining some earl traction:
Update Your Content to Maintain Valuable Rankings
Nothing on your website should be on a set-and-forget plan.
Set a simple schedule to review your most-important website pages every quarter, and each of your blog posts once per year. You might not need to make any updates, but this scheduled task will help you catch any pricing mistakes or incorrect dates.
A fresh perspective, and 12 more months of client conversations, will give you tons of ideas to quickly improve your blog articles. Embedding a related YouTube video or client testimonial can take your article from a B- to A+ with very little effort!
4. Off-Site SEO for Home Services: Link Building
Let's get into some off-page SEO to round out your strategy. Think of link building as word-of-mouth marketing in 2023.
So what in the world is a "link", also known as a backlink?
Backlinks are any clickable section of text (or an image) that takes you to another website. The website linked to as the source (receiving the link) is the one that gets the valuable authority vote from Google.
As other websites link to your site as a resource or partner, you're spreading your online presence. This proof that other people, brands, organizations, and news sources find your website useful and authoritative.

The Ahrefs Webmaster Tools checker will give you a domain authority (DA) score for free. This score is a summary of your backlink health (quality and quantity). Start improving your domain score as soon as possible. A higher domain score will help your site rank higher across all the keywords you're targeting.
For example, a local newspaper might want to write an online story about you. Google and other search engines will view you as more authoritative if they include a link to your site.
Here are two examples of links:

ADD PICTURE HERE
Google says two of the most important ways to improve your search engine rankings are content and link building.
Focus on websites that already have some authority with Google. These three big-picture goals will take you 90% of the way there:
High-quality websites (ideally with a DA of 30 plus). A link from a long-standing home renovation magazine is more valuable than a new startup blogger.
Relevant to your service offering. A link from a general contractor is a stronger vote of authority compared to one from timex.com.
Relevant to your service area. Links from your local chamber of commerce show Google you're legit.
So how in the heck do you go about "building links"?
There is no one-size-fits-all approach. But, here are a few general ways to think about it.
First, create high-quality content others will naturally want to link to. Offer value first. Build resource content worth linking to. Then, share with anyone you think might be interested.
How-to guides and education content do this very well. Focus your content strategy on sharing your original research, quotes from well-known experts, and hyper-specific content better than anything else online.
Second, you could build a few links manually. Make the financial investment to join your chamber of commerce (no-brainer for several reasons). Chamber websites usually give members a great high-quality, local link, but it also requires an annual fee.
Third, invest a little hands-on work in your local community. Proximity ranking factors go a long way with Google "near me" searches.
Find ways to genuinely serve organizations around you by sponsoring non-profits, community events, and business networks. Or, offer a discount to coaches in your kids' little league. Many times, they need help with basic plumbing issues or simply want advice on how to approach their next landscape design.
Stay community-focused and serve others first. You'll build great business contacts along the way.
Lastly, make sure you avoid black hat SEO techniques like buying links.
Not all links are equally useful. Stay far away from low-quality or spammy websites. Google already has those flagged. You should never get involved with buying links or building any type of private blog network (PBN).
If you want to learn more about white hat link-building, check out this tactics guide from Ahrefs.
Home Service SEO Results from Ragon Creative
We're an Asheville SEO agency that provides digital marketing services to home service pros around the country. If you want to develop a digital marketing strategy that will earn you new business from ideal customers—then we'd love to have a conversation.
Complete this questionnaire about your business situation and marketing goals.
If you're a good fit for our SEO solutions, then we'll prep a free SEO roadmap for you.