---
A Few Clients that Trust Ragon Creative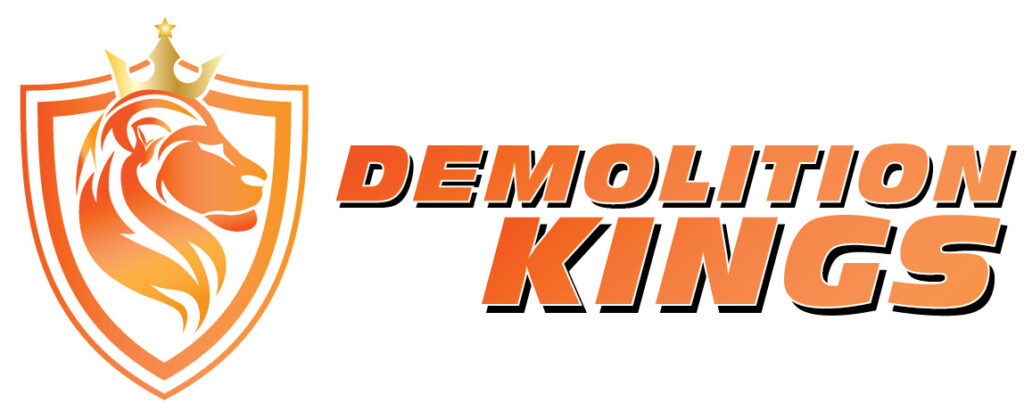 Get More Qualified Leads from
The simple fact is that you don't have to keep chasing the social media hamster wheel.
You don't have to sit around waiting for your Chattanooga business to finally gain momentum. Search engine optimization (SEO) offers a better way forward and it builds momentum over time! Most local businesses and B2B services don't yet realize the growth opportunity.
Ragon Creative is located just past the Ocoee River in North Carolina, and we love everything about Chattanooga. The River City has earned it's spot as one of the fastest growing cities in the Southeast. Population growth has combined with a thriving local business community to create an exciting opportunity for local entrepreneurs.
If you've launched a strong brand and are ready to start getting more leads and sales on repeat, then let's talk about our content-driven SEO services.
Premium Chattanooga SEO Services
Our SEO agency builds and implements custom digital marketing strategies for business owners ready for that next level of growth. Our digital marketing services have achieved results for local and national clients across the Southeast.
Schedule a free SEO Strategy Call below and let's discuss how your website can attract your ideal clients on organic search. We'll provide a few insights based on your current business situation and search presence, and deliver a simple proposal.
---
Grow Your Sales With the Right SEO Steps
I once paid $2,000 for a massive SEO audit that gave us no clear direction on what to do next. It was too overwhelming.
That's not what Ragon Creative does.
You'll get a holistic SEO Assessment and digital marketing roadmap — with 100% implementation. Your industry, competitors, and unique marketing strategy all work together. If you want to attract high-quality leads, then you need a comprehensive approach built on data-driven insights.
Most SEO companies chase after vanity SEO metrics that don't do anything to drive your goals. Our digital marketing agency has designed a search engine optimization strategy that delivers real sales leads for your business.
Our team will help you win Chattanooga-specific keywords that match the search intent of people already looking for a solution like yours.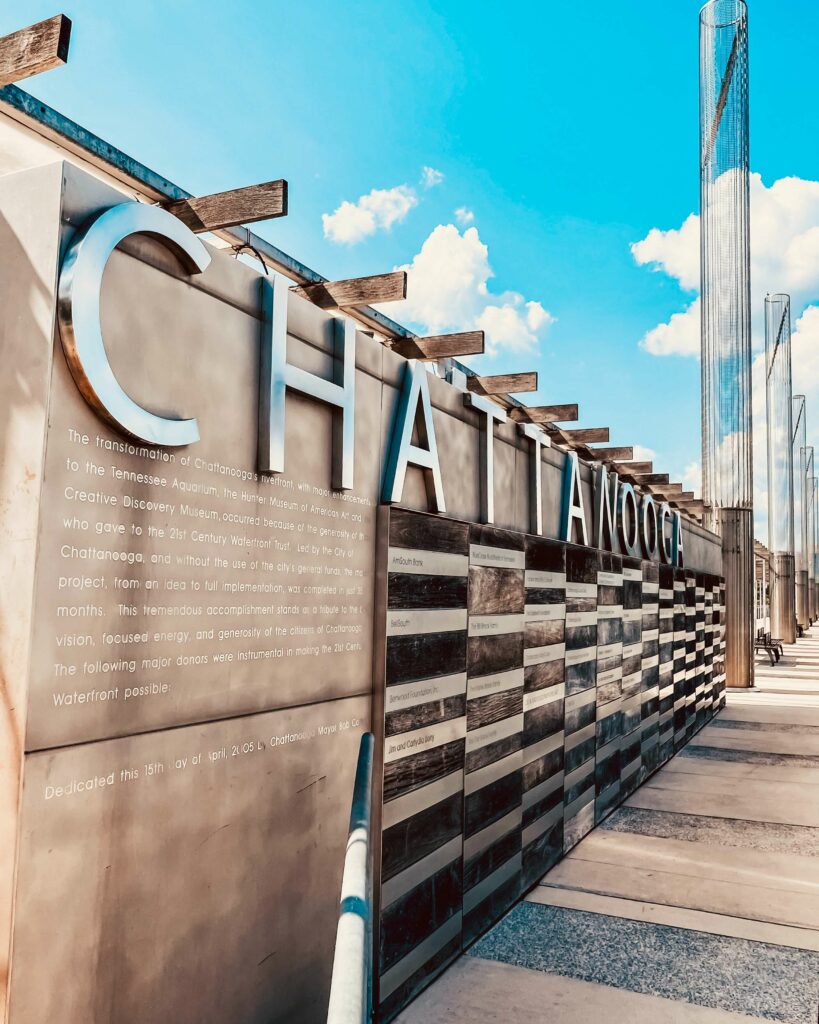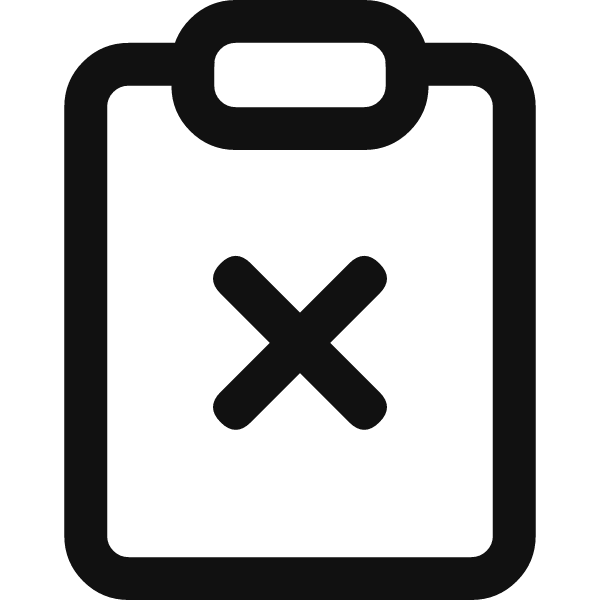 No long-term contracts.
You shouldn't have to commit to a long-term SEO contract right away, so we've removed the pressure completely. We'll set you up on a package that fits your business, and you can adjust along the way.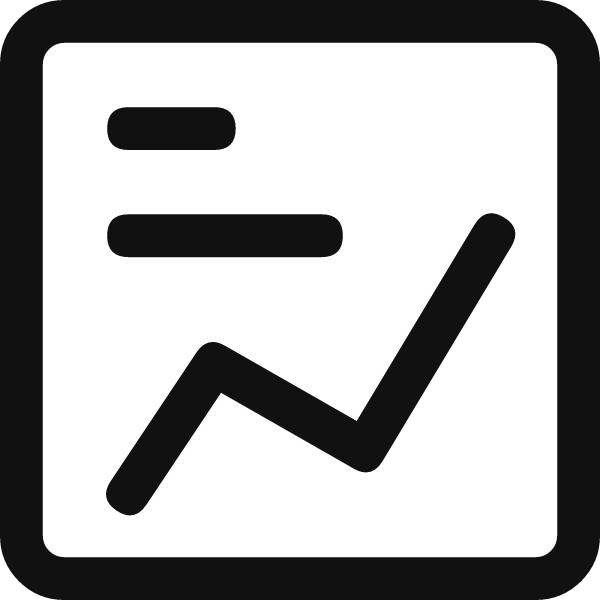 Data-driven strategy.
Your website data will get a full-on review. Then, we'll use the best SEO research tools available (like Ahrefs) to build an SEO strategy that delivers the results you're looking for.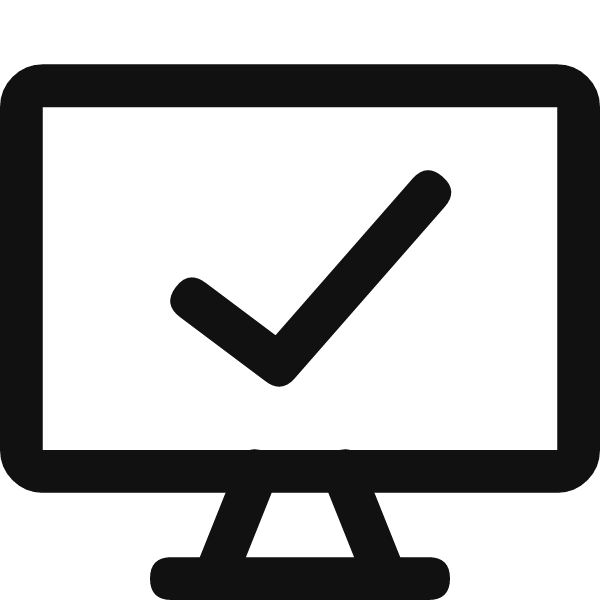 Monthly reporting.
We review your rankings and analytics almost daily, and send you a detailed action plan at the end of each month. Valuable insights are available 24 hours a day through tools like Google Search Console (GSC) and Google Analytics (GA-4).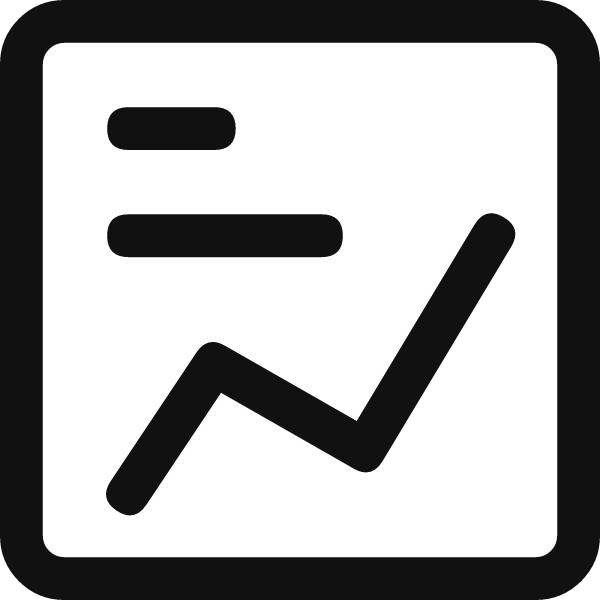 Communication & transparency.
The best Chattanooga SEO strategy is always collaborative (and clear). You'll know exactly what you're getting and how it fits into growing your business. Our mission is to help your expertise win over life-long customers.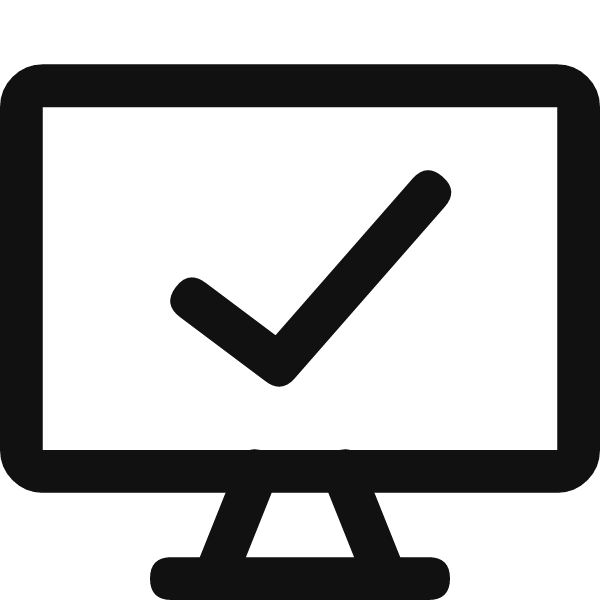 Simple monthly fees.
Nobody likes hidden fees or surprise add-on charges. So, we provide premium full-service SEO execution, without the over-loaded pricing a complicated agency requires. Every client pays monthly and can pause or cancel at any time.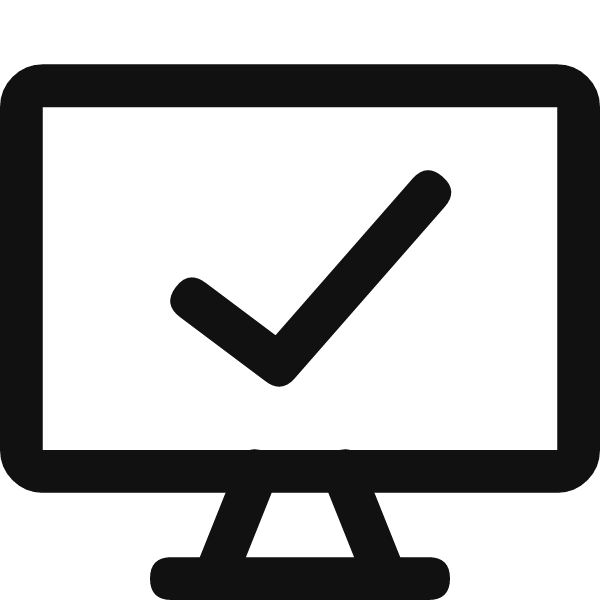 WordPress SEO experience.
We've been crafting WordPress website and SEO content strategies since 2013. If your website is built on WordPress, you've come to the right place.
---
---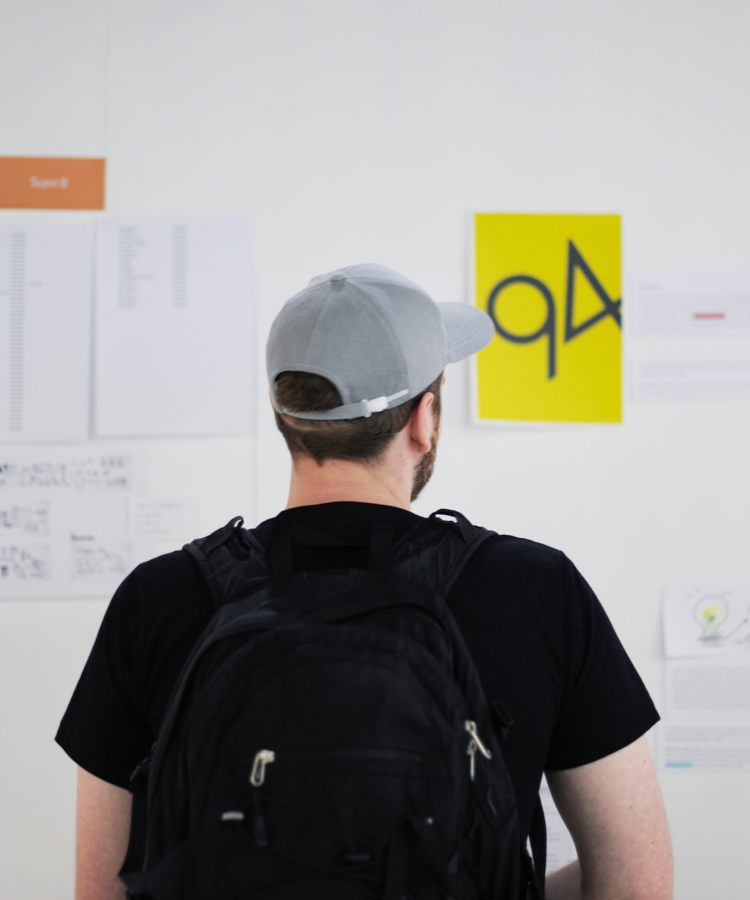 Our Proven SEO Process
Step 1 – Apply for your complimentary Digital Marketing Roadmap to make sure you're a good fit (completely free).
Step 2 – Establish your SEO foundation.
Step 3 – Build a strategic SEO Roadmap designed to build trust with your audience.
Step 4 – Publish & distribute people-driven content via 3-6 Month SEO Sprints.
---
Benefits of Our Chattanooga SEO Strategy
Our SEO services can be a great way to get your Chattanooga business noticed. We specialize in helping businesses in the area discover new customers and expand their clientele. The advantages of engaging with us are:
Increased visibility on search engines
Improved website speed, load performance, and usability
Improved website traffic
More leads for sales
Better conversion rates
Higher rankings on Google, Bing and Yahoo!
Stronger trust from potential customers
What sets Ragon Creative apart from our competition is the long-term, consistent results we provide clients.
Our monthly Chattanooga SEO action plans and analytics reports let you know exactly what we're working on — and what ROI you're getting from your digital marketing strategy. Your potential customers are out there searching for what you offer, so we'll optimize your website to capture that organic traffic and turn them into raving fans of your business.
Your business needs a complete SEO partner to succeed in today's landscape.
We help our clients craft a successful SEO strategy that builds on their current marketing approach. This includes regular communication and transparency, without the pressure of hiring an in-house person or a high-dollar agency.
You'll get the best Chattanooga SEO service available from a dedicated team with reasonable monthly pricing options. We don't require any long or complicated contracts. Your company should start seeing signs of SEO growth within the first 2-3 months—and you can back or slow down your plan at any time without any penalty.
Don't worry about getting lost in the shuffle.
Answers to your digital marketing questions are only an email, text message, or phone call away.
---
Examples of Recent SEO Results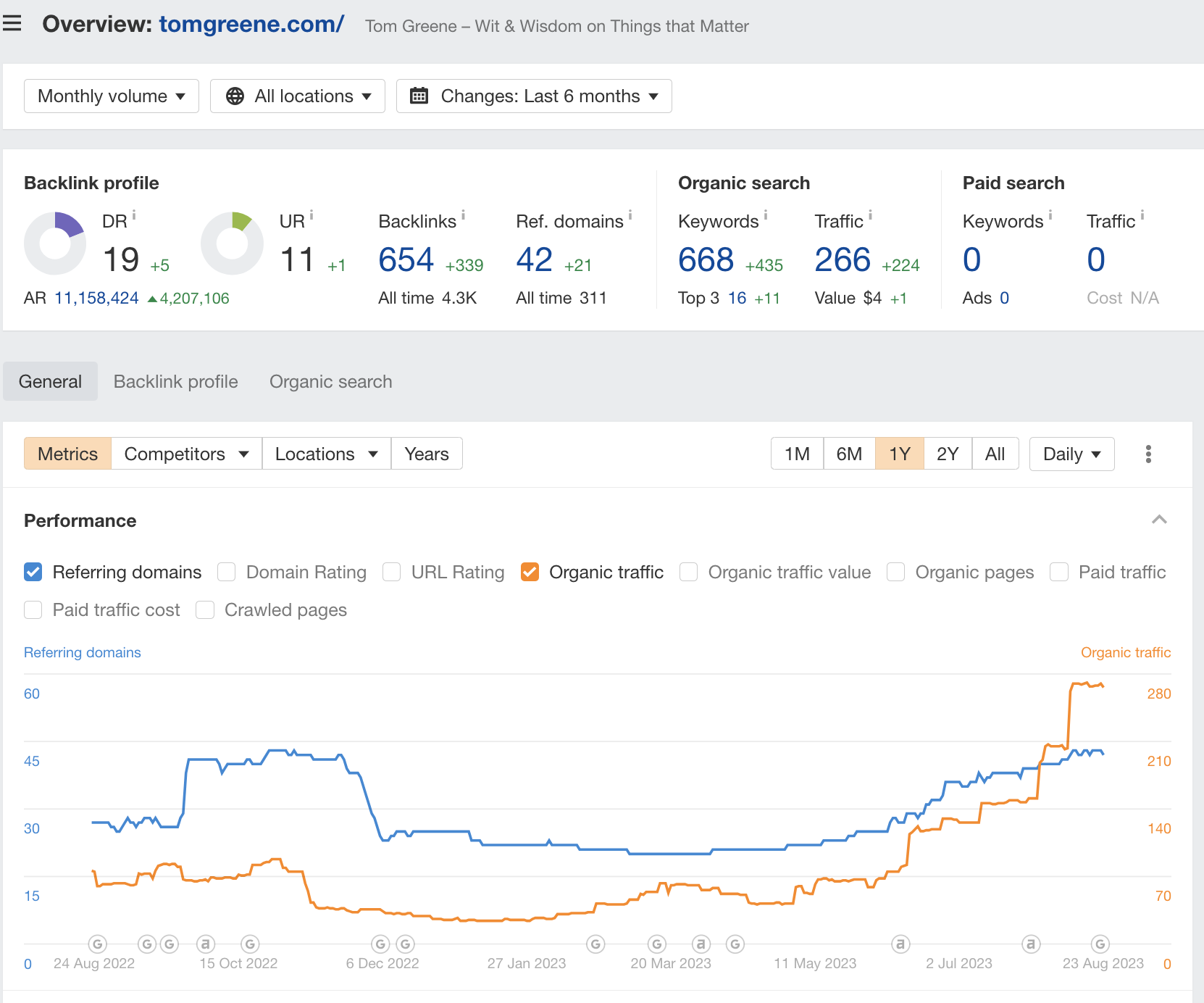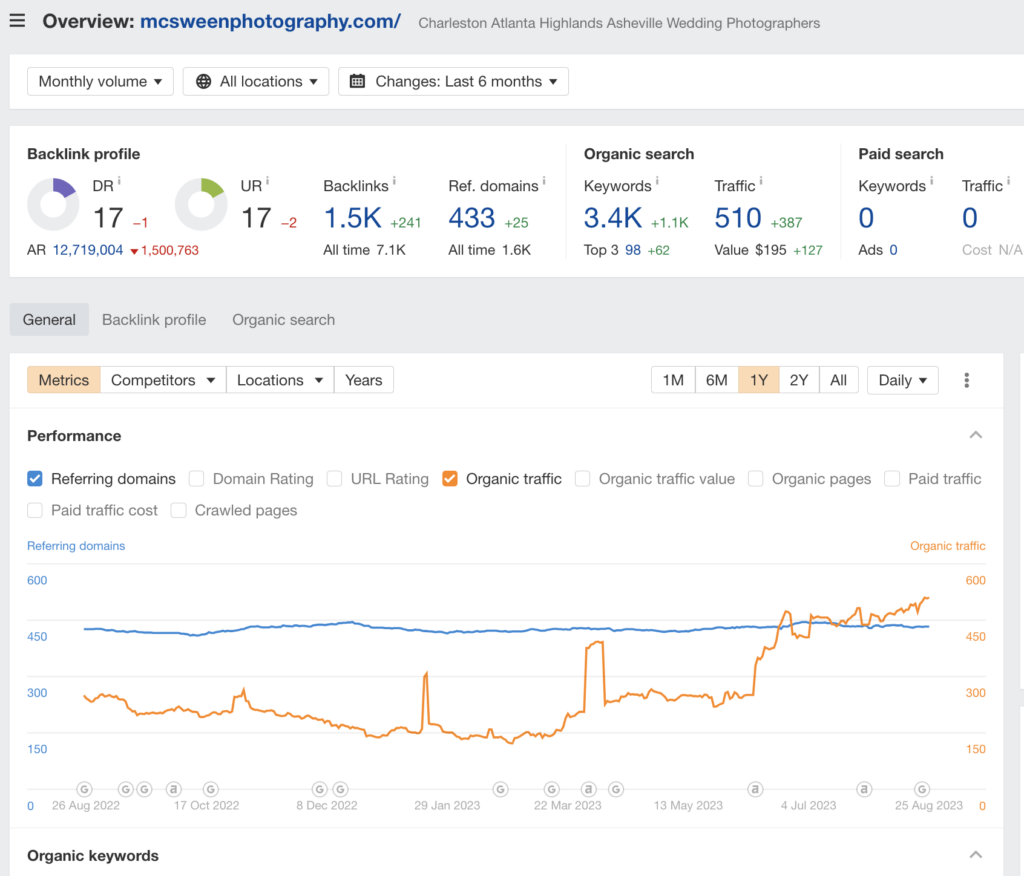 ---
Features of Our Chattanooga SEO Services
Your marketing plans and content creation should be tailored to your business' specific goals, products, and services.
Search engine algorithms are becoming more specific, but Google's goal remains the same:
"Google's mission is to organize the world's information and make it universally accessible and useful." – Google
Our SEO marketing services are simple to understand, yet comprehensive in nature.
After all, Google's introduction of RankBrain (artificial intelligence) and BERT (natural language processing) have proven the need for high-quality content and a trustworthy backlink profile. Google's Helpful Content Update proved search engines want the best, most valuable websites to win.
No cheap, blackhat SEO tricks here. We're here to help you increase brand awareness, earn trust, and build long-term relationships in our favorite business-friendly city.
Your holistic digital marketing project will focus on producing the best results in organic search rankings, Google Maps, and Bing Maps. That's because a people-focused SEO strategy should address crucial elements of search engine optimization like:
A keyword strategy designed to drive leads & sales (not just traffic).
Optimize on-site items like meta descriptions, title tags, headings, image alt tags, & internal linking.
Perfect the areas of technical SEO: schema, redirects, performance, speed.
Blog content and landing pages written for competitive keywords that match the search intent of your ideal clients.
Optimized Google My Business profile & Bing Maps.
Earn natural backlinks from local and authoritative websites, like the Chattanooga Chamber of Commerce and other business networks.
Business citations (profiles) with a matching name, address, phone number, and business details (NAP).
Track keyword ranking growth.
Authentic positive reviews on Google and other directories.
Competitor analysis to recognize specific opportunities in your industry.
---
---
Most local businesses are wasting their hard-earned dollars (and time) on social media and PPC efforts that don't win new clients.
If you're bouncing around with a complicated mix of social media, expensive Google Ads, and a billboard—then how do you know what's working?
Ragon Creative helps local service companies build valuable marketing assets that attract their favorite customers. And, we train your team to get the most out of every cent you spend on digital marketing—by using industry-leading marketing data tools.
Our team is ready to build a solid local SEO foundation for your business in less than 30 days. Then, we'll evaluate where your biggest SEO and content marketing opportunities are and execute a personalized monthly SEO strategy.
The simple truth is that effective SEO efforts are grounded in a relentless commitment to learn your customer's deepest pain points. Let's build your trust and authority by speaking their language—and showing why your solution is exactly what they are looking for.
More phone calls, more sales, and more loyal customers who tell their friends.
Our holistic approach to Local SEO focuses on 5 key components:
Technical SEO
SEO Content & User experience (UX)
On-site optimization
Off-site SEO
Local SEO (Google Business Profile, Apple Maps, etc.)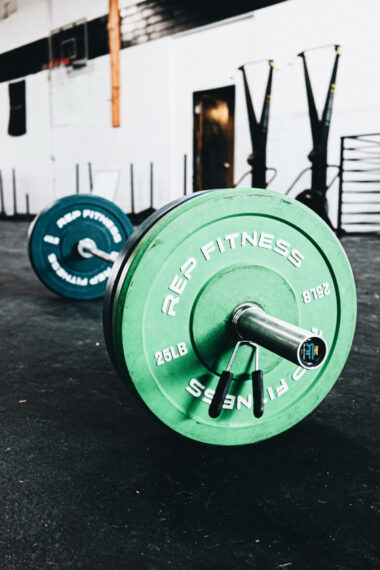 ---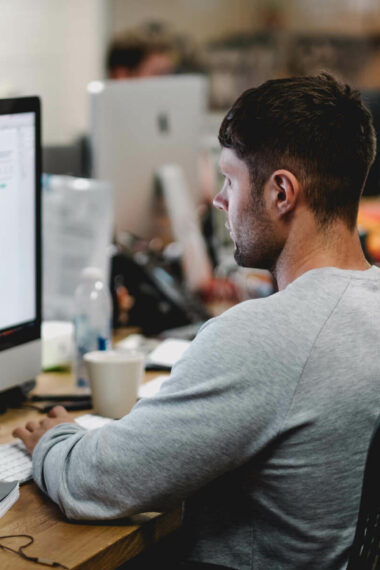 If your company is in the B2B services world, then you already know the value of earning trust. What if your website showed your expertise—before you got on a phone call with potential clients?
Our B2B SEO projects begin with a 2-month QuickStart SEO Setup package designed to help your Chattanooga business reach your ideal audience—across the country.
This takes care of the initial work for you—so that you can see results quickly and with less hands-on work. After that, you'll be in a great place to continue your SEO journey on a monthly plan flexible to your needs.
You'll get a 12-month content roadmap with relevant keywords designed to build trust and authority through real-world marketing tactics. Then, we can keep producing high-quality monthly articles written directly for bottom-of-the-funnel searchers. B2B service providers don't need another complex process clogging up their sales funnel.
Our Accelerated SEO monthly plan delivers (and executes) a content marketing plan that connects directly to your target market. You'll get in-depth articles, content management, and monthly KPI reporting to keep us focused on the big picture.
---
SEO Content Writing
SEO Content Strategy
Stop wasting your time pushing out blog posts like some sort of content factory. Your content marketing strategy needs to be focused, unique, and highly engaging to perform well.
Content Creation
Strong SEO content enables your business to reach new markets, build trust, and grow your brand awareness. From expert-level articles to cornerstone service pages, your website can win new clients 24/7 if you focus on creating value for your audience.
The best SEO content connects with readers right away and shows why your products or services are the ideal solution for their pain point.
Anyone can simply "create more content" in this age of AI writing tools. Our Ragon Creative writing process begins with customer research and delivers remarkable results for the reader (and your revenue).
Content Distribution & Promotion
You want to get every ounce of growth from every article and page on your site.
So, our monthly SEO content package includes complete distribution of your content on the key social media and PPC platforms that reach your clients.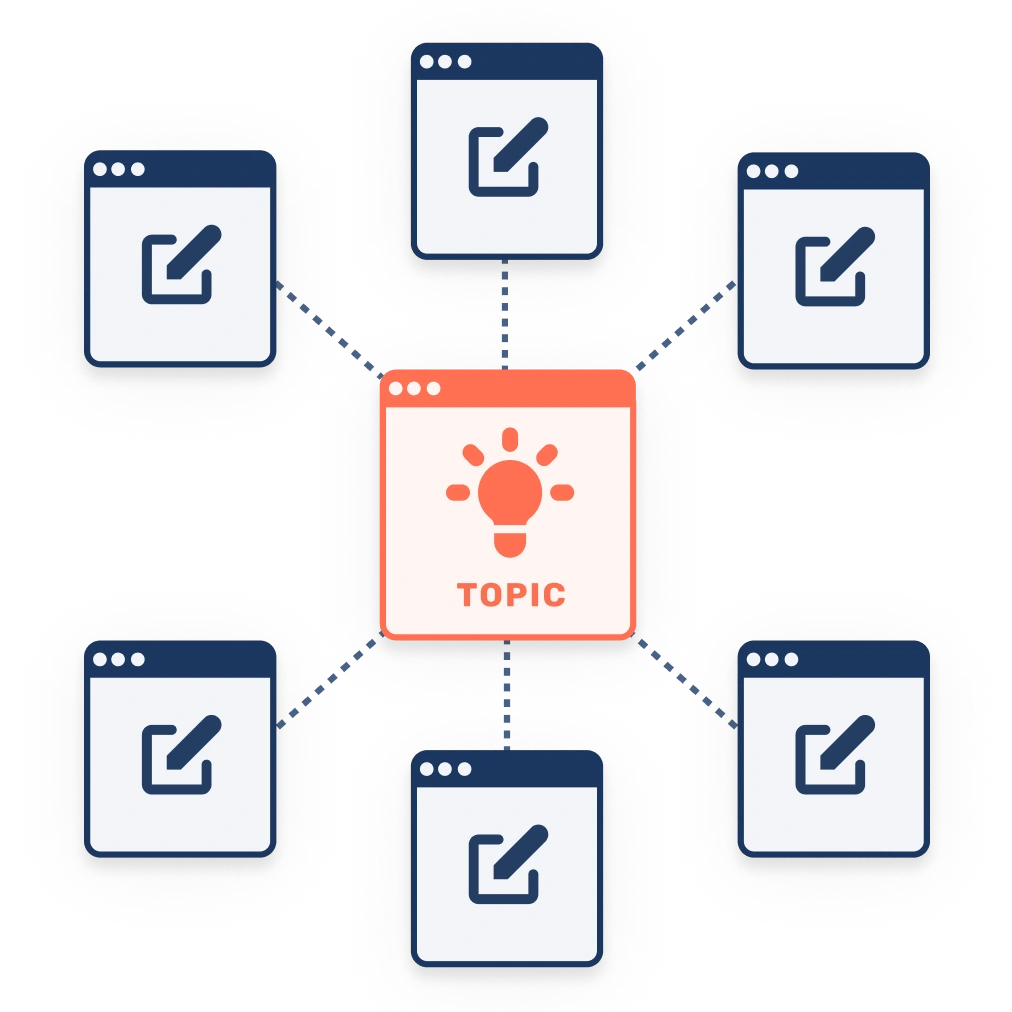 FAQ's
How do I know if you're the right SEO agency for our business?

We're big believers in only working with companies that are ready to get full advantage of our SEO and digital marketing strategy.

So, we only work with a limited number of businesses each year. If you're interested in stepping up your digital marketing game, please apply here to get a complimentary SEO strategy report.

I'll reach out to you within one business day. If everything looks like a good fit, we'll schedule a call at your convenience.
Why do I need to invest in increasing my search engine rankings?

Your website's SEO performance can bring in high-quality leads that you wouldn't be able to get otherwise. The time and effort you invest in your website's content will pay off in the long run and will never be wasted.
How can we reach clients in Chattanooga, NC?

We'll kick off your Chattanooga SEO campaign by assessing your industry and competitors. Then, we'll optimize your website, Google Business Profile, Apple Maps, and industry profiles using geo-specific keywords for your business. After all, your geographic location is one of the most overlooked areas of search optimization.
Why do we focus only on website design, SEO, and content marketing?

Every great business can only do a few things really well. So, we've picked the areas of digital marketing that focus on long-term growth (and don't require expensive advertising budgets). At the end of the day, we believe helping our clients provide high-value website content is foundational to every other area of your digital marketing.
How much does SEO cost in Chattanooga?

SEO services range greatly in cost for Tennessee businesses. You can expect a true SEO expert to cost between $500–$5,000 per month. Our monthly SEO services don't require any long-term contract and are custom-designed to fit your marketing strategy.

Effective marketing requires thoughtful investment, so be honest about your budget and goals—we'll guide you down the best path for your business.
How are SEO and PPC different?

SEO stands for "search engine optimization", and focuses on improving your website to be more easily found via organic search results. You don't have to pay anything to the platform for traffic through SEO. PPC, or 'pay-per-click' advertising, generally refers to paid ads in Google Adwords and other platforms.
How long does it take to see SEO results?

Your campaign's performance will vary depending on your website's current health and reputation. Many of our clients see results after two months, or it could take longer. Your Chattanooga SEO growth plan should be a long-term strategy, not a way to generate quick sales.
---