---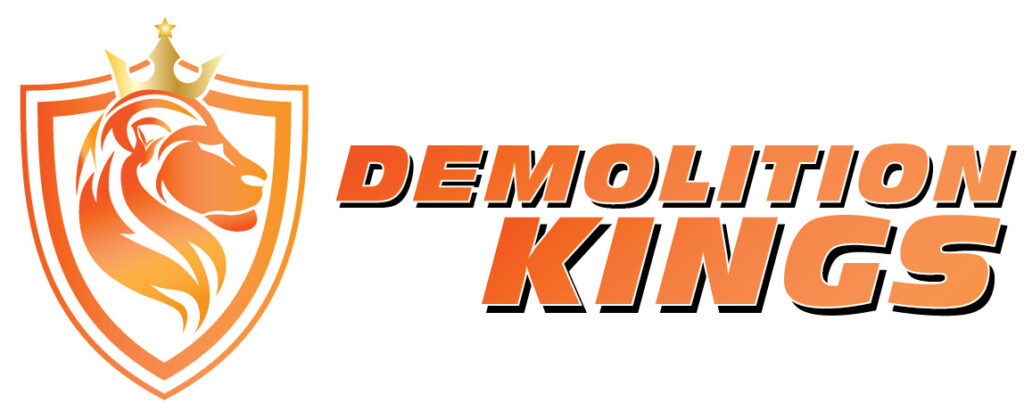 Tired Of Dealing With These Challenges?
As a local business in Memphis, you may have experienced several challenges regarding your online presence. In today's digital landscape, having a strong online presence is crucial for the success of your business. Here are some common SEO challenges that local business owners often face:
Limited search engine visibility: With countless businesses competing for the top search engine rankings, it can be difficult for a local business to gain visibility, especially when targeting geographically specific keywords.
Lack of knowledge and expertise: SEO is a complex field that requires extensive knowledge and expertise. Many business owners simply do not have the time or resources to keep up with the ever-changing algorithms and strategies.
Ineffective website optimization: Optimizing your website for search engines is crucial for better rankings. However, without a strategic approach to content optimization and user experience, your website may not be able to attract and retain potential customers.
Inadequate online listings: Online business listings play a vital role in boosting your local search rankings. However, maintaining accurate and consistent business listings across various platforms can be time-consuming and challenging.
Difficulty in targeting the right audience: Identifying and targeting your ideal customers can be a daunting task. Without a well-defined target audience and a tailored digital marketing strategy, you may struggle to reach your desired customer base.
By partnering with an experienced SEO agency, you can overcome challenges and achieve digital success. A digital marketing agency specializing in Memphis SEO services can help you develop effective SEO campaigns, improve search engine rankings, and increase online visibility.
---
What Our Customers Say About Us
More Leads & Phone Calls

Working with John Ragon was a game-changer for our website. His expertise in SEO resulted in significant traffic increases, and we began receiving calls that were previously non-existent. John's approach was professional and effective, making a marked difference in our online presence. I highly recommend his services to anyone looking to elevate their digital visibility. Our experience was nothing short of outstanding.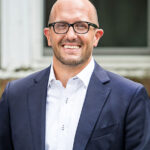 Mike Regina
Global Post Auditing Solutions, VP
High-Performing Content

John has been writing SEO-optimized blog posts for us, which have become some of the highest-performing pages on the website. The level of research and effort that John puts into his work is impressive. He is one of those rare people who actually makes my job a lot easier because he's so good at his!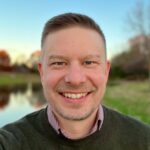 Ethan Anderson
Big Imprint Marketing Agency, Owner
Clear Communication

John at Ragon Creative is such a pleasure to work with! His response time is impeccable. He's been immensely helpful with our projects, often going the extra mile to ensure information passed on to us is clear and easily understood.
Ana NIxon
Disciple the Nations, non-profit
---

Ready to Grow Your Business With Memphis SEO?
Boost your organic site traffic with our Memphis SEO services. Our SEO company will optimize your site, improve search engine rankings, and drive targeted traffic to your site.
Managing your business's online operations can be overwhelming. That's where our SEO services come in. We specialize in streamlining your business's online operations and simplifying your local marketing strategy. With our expertise in search engine optimization and digital marketing, we can help you drive organic traffic, boost your online visibility, and attract quality leads. Let us take care of the technical details so you can focus on running your business.
According to a 2023 study by Brightlocal (over 1,000+ people),
The top three most trusted platforms for researching local businesses are Google (66%), Google Maps (45%), and a business's own website (36%).

Brightlocal
With our Memphis SEO services, you can expect:
1. Increased Search Engine Rankings: We use proven SEO strategies to improve your website's search engine rankings. By optimizing your website for relevant keywords and incorporating effective SEO techniques, we help potential customers notice your business and drive organic traffic.
2. Enhanced Online Visibility: Our SEO experts work on improving your website's visibility across various search engines and online platforms. This increased visibility not only boosts your online presence but also helps in building brand awareness and attracting more potential customers.
3. Targeted Traffic Generation: We understand the importance of driving targeted traffic to your website. Through our SEO campaigns, we focus on reaching your target audience and attracting quality leads that are more likely to convert into customers.
4. Improved User Experience: User experience plays a pivotal role in both search engine rankings and customer trust. We optimize your website to improve its usability, load time, and overall user experience. This not only helps in retaining visitors but also encourages them to explore your website further and take desired actions.
5. Comprehensive Digital Marketing Solutions: In addition to SEO services, we also offer a wide range of digital marketing services. Our full-service digital marketing agency can help you with content creation, paid Google ads, web design, and integrated marketing solutions. We tailor our services to fit your specific business goals and target customers.
Partnering with Ragon Creative makes sure your business receives expert knowledge and a customized digital marketing strategy to succeed online.
Don't let your competitors outrank you in search engine results. Let Ragon Creative help you achieve higher search rankings, improved online visibility, and increased business success.
Contact us today to learn more about our Memphis SEO services.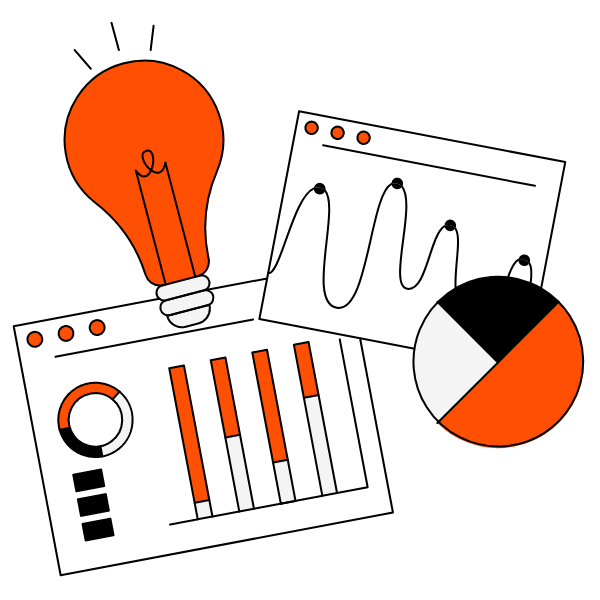 SEO Setup
What if you could skip keyword research, content strategizing, and backlink analysis? What if you could cut your ongoing monthly SEO efforts in half—by investing in a 1-month or 2-month SEO sprint? With the Local SEO Kickstart or National SEO QuickStart setup packages, you can. I'll jump in and build a solid SEO foundation for your local business—so your site can start attracting the right leads and customers.
Our SEO Kickstart approach to Memphis SEO focuses on 5 key components:
Technical SEO
SEO Content & User experience (UX)
On-site optimization
Off-site SEO
Local SEO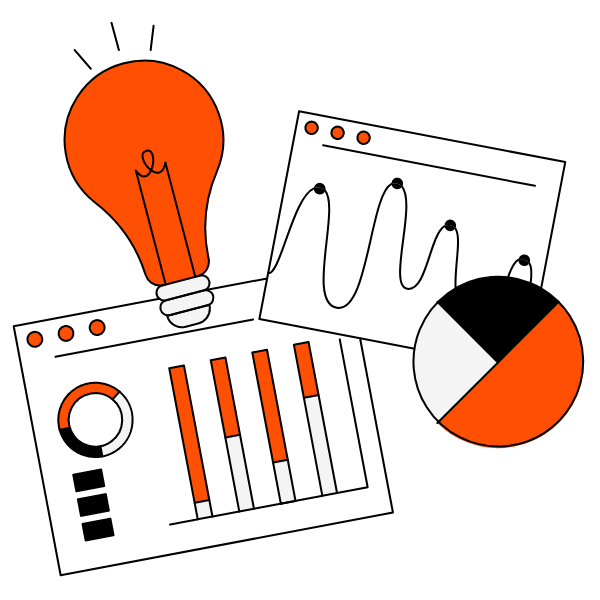 Monthly SEO services are a crucial investment for businesses looking to establish a strong online presence and drive organic traffic to their website. These services typically include a range of activities such as keyword research, on-page optimization, content creation, link building, and performance tracking. By working with a professional SEO agency, businesses can make sure that their website remains visible in search engine results and continuously improves its ranking over time, ultimately leading to increased brand awareness and higher conversions.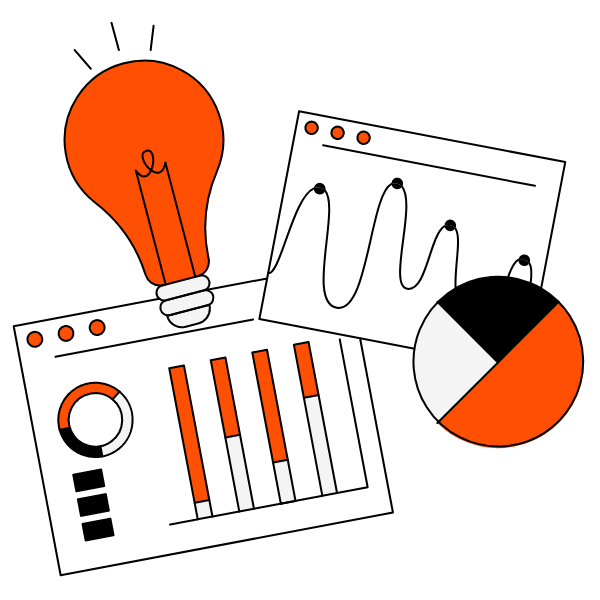 Attract more leads by focusing your efforts on the best SEO steps for your business situation.
If you've ever hired an agency to do a technical audit, you've likely spent thousands of dollars—with nothing to show for it (except a long spreadsheet of confusing technical terms). That's not what I do. This SEO Assessment provides actionable recommendations clearly, and for much less than the cost of other audits.
Our 7-day SEO Assessment will cost you a mere $500 and includes 2 hours of SEO coaching.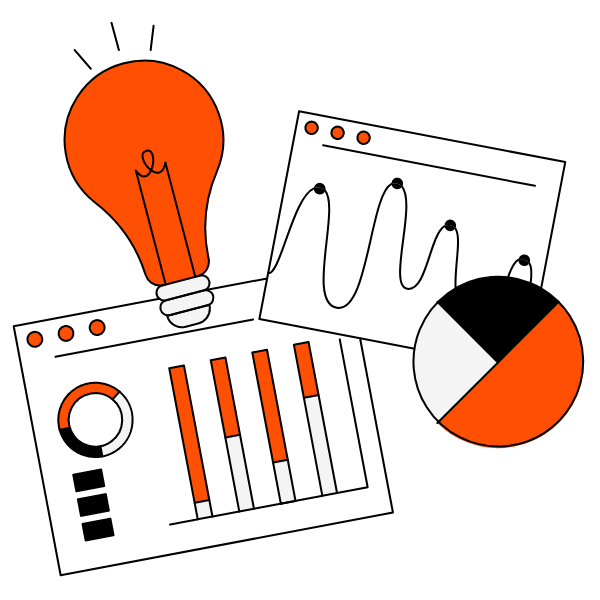 SEO Content Marketing
Quality SEO writing is what will take your website to the next level. Our content marketing strategy and SEO copywriting is designed to generate real leads and calls for your business.
First, we generate content that satisfies the needs of potential customers searching for buying-related keywords. Then we create resourceful material to help your business increase its presence and stand out from other companies.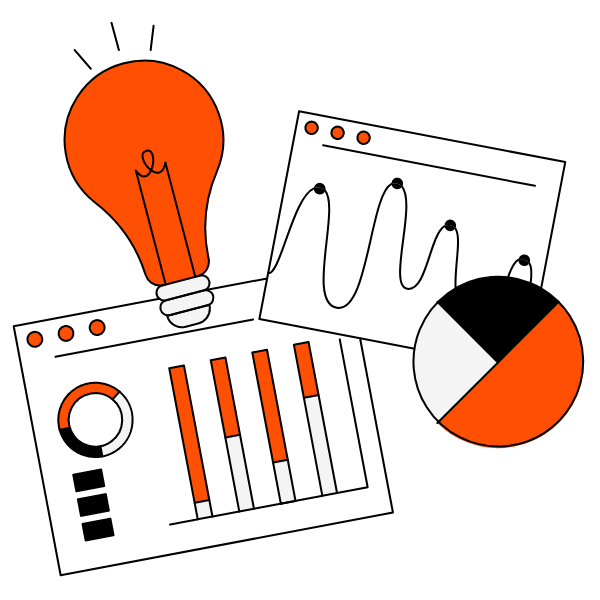 SEO Web Design
SEO strategy is most effective when baked right into your website from the beginning.
Ragon Creative provides SEO-ready website design for Memphis businesses who are looking to build a strong marketing foundation. Vibrant colors, photos, and fonts are worthless without a clear way to drive more qualified leads and sales. So, we work directly with you to build a digital strategy that hyper-focuses on the areas that will drive your business goals.
Our clients get full admin access to their website, premium hosting and maintenance support, and a complete Google Analytics GA4 dashboard.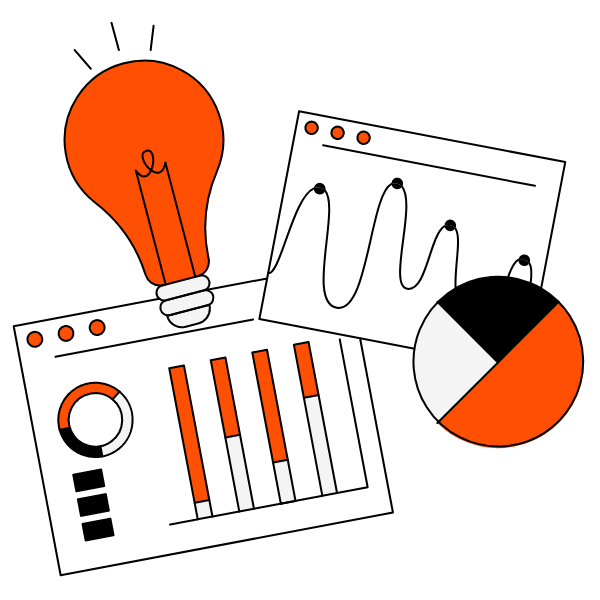 Our team will work closely with you to develop and implement a customized strategy for your Google Business profile (formerly Google My Business). With our Google Business Optimization and Review Services, you can expect increased business exposure, higher search engine rankings, and improved customer trust. Then, you can focus on what you do best — running your business.
What Our Memphis SEO Services Include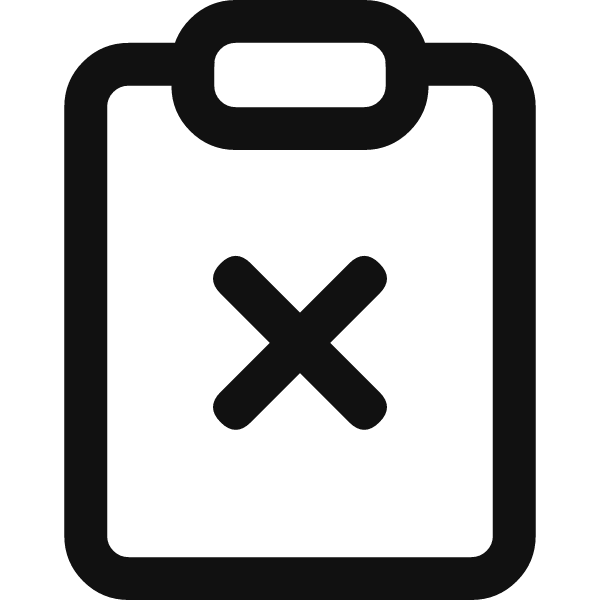 No contracts.
You shouldn't have to commit to a long-term SEO contract right away, so we've removed the pressure completely. We'll set you up on a package that fits your business, and you can adjust along the way.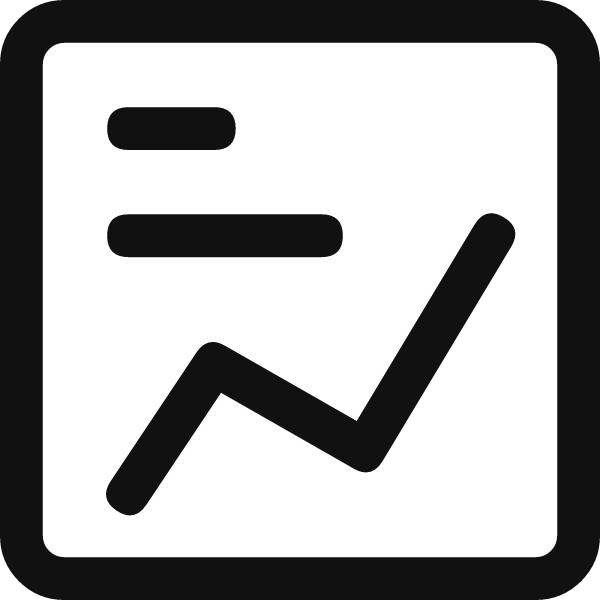 Data-driven strategy.
We will leverage your website analytics and the most effective SEO analysis tools to construct a white-hat SEO approach that fits your Grind City business goals.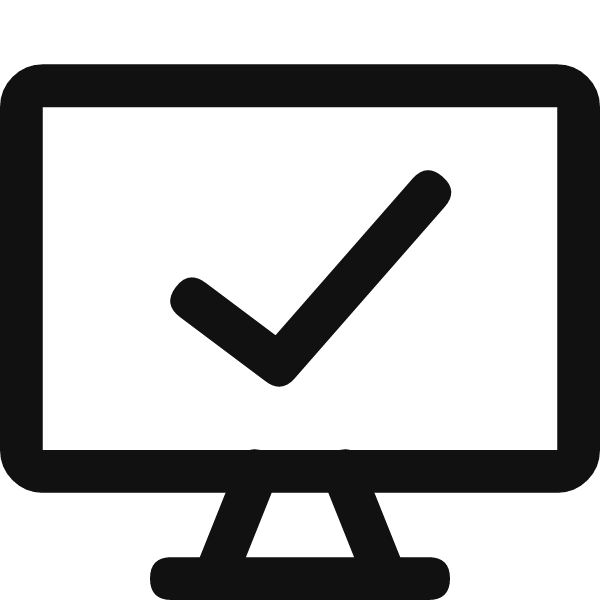 Regular reporting.
We review your rankings and analytics almost daily. Your data is available 24 hours a day through tools like Google Search Console and Google Analytics.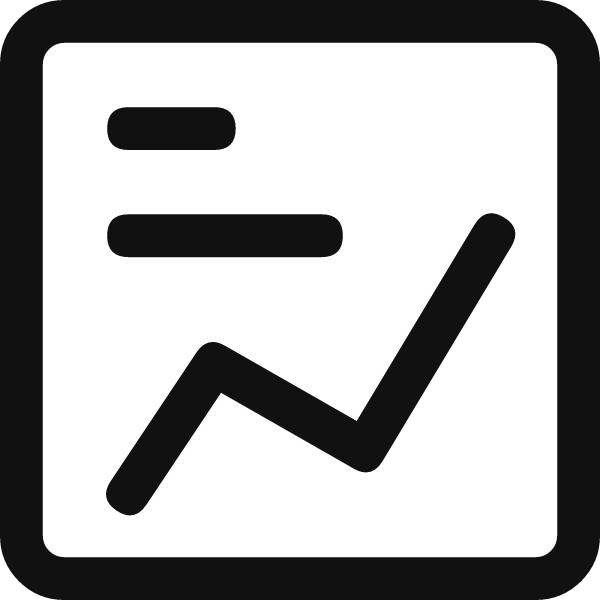 Communication & transparency.
The best SEO strategy is always collaborative (and clear). You'll know exactly what you're getting and how it fits into growing your business.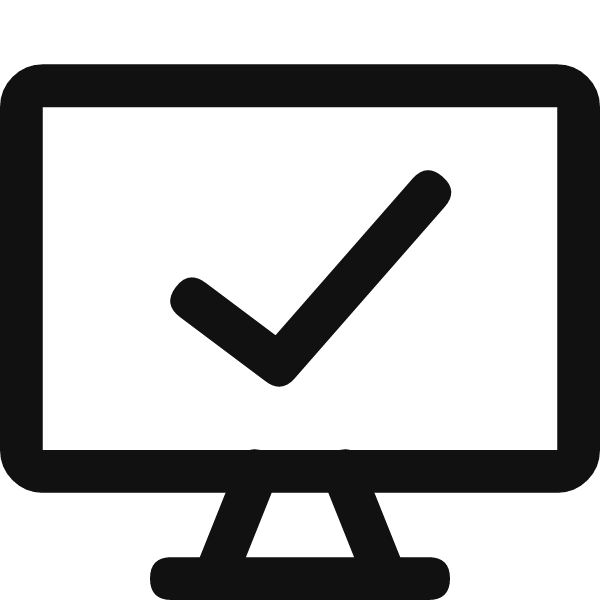 Simple monthly fees.
Nobody likes hidden fees or surprise add-on charges. We provide premium SEO services for West TN businesses, without the over-loaded pricing a complete agency requires.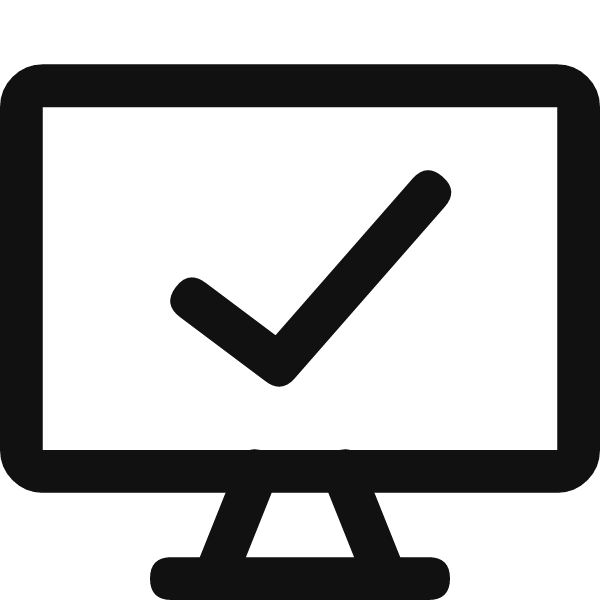 WordPress SEO expertise.
We've been building and implementing SEO marketing campaigns for WordPress websites since 2013. You're in the right place if your site is built on WordPress.
---
---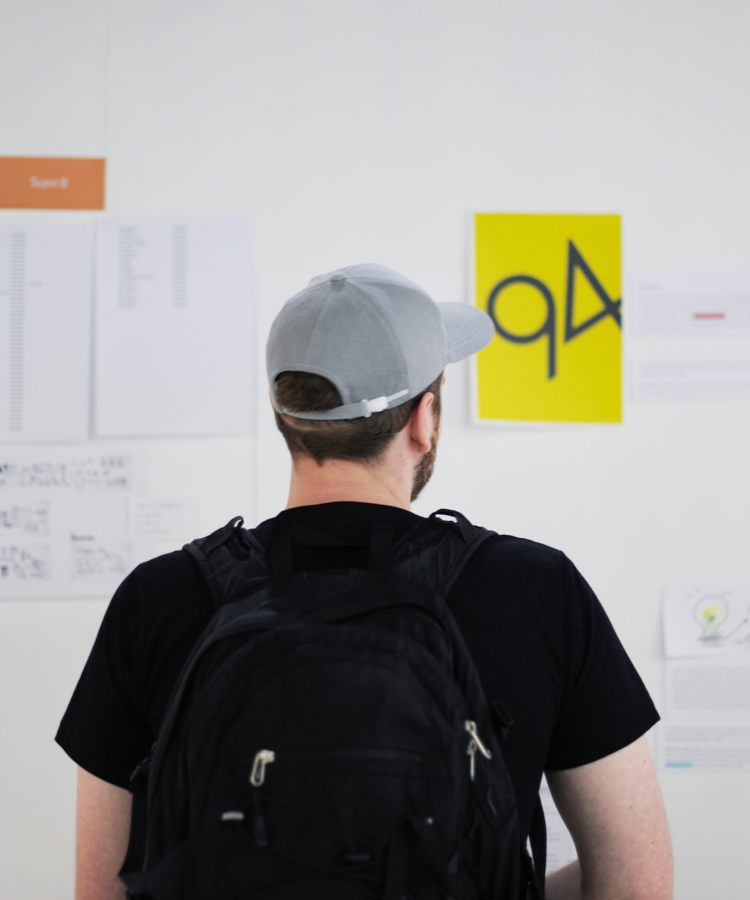 Our Proven SEO Process
Step 2 – SEO Assessment
Step 3 – SEO Setup
Step 4 – Monthly SEO sprint projects
---
Why Choose Ragon Creative As Your Memphis SEO Agency
Your business needs more than a simple freelancer to nurture your online reputation and attract qualified leads. Every business needs a well-crafted SEO strategy to start seeing results. Look at this chart of top Local SEO ranking factors: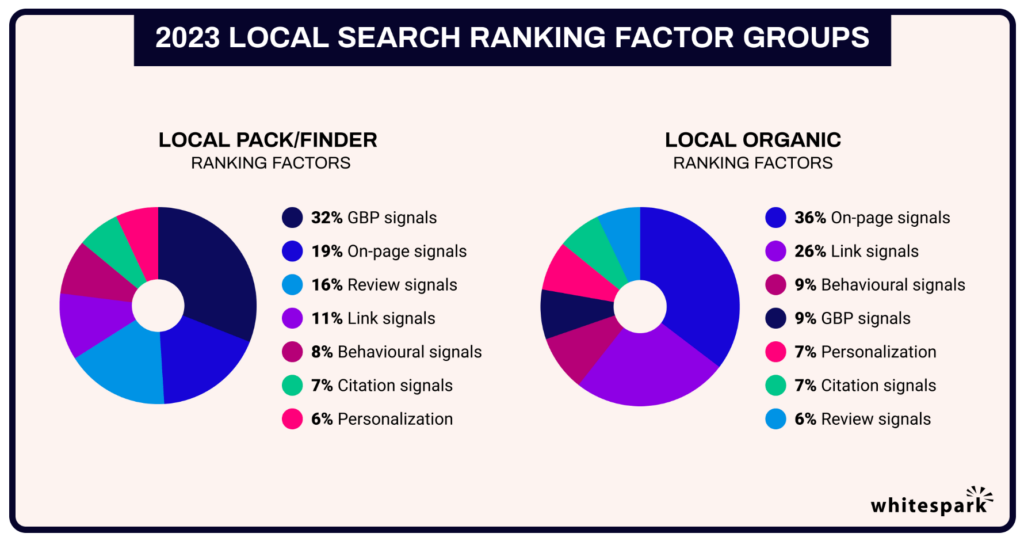 It takes more than keyword stuffing a few great reviews from friends to get found on Google!
As a true SEO partner, we jump in to help our clients craft a successful SEO strategy that builds on your current marketing approach. So, you'll get the regular communication and complete transparency that every strong business needs, without the pressure of hiring an in-house person or a high-dollar agency.
The benefits of our Memphis SEO services include:
Increased visibility on search engines
Improved website speed, load performance, and usability
Improved website traffic
More leads for sales
Better conversion rates
Higher rankings on Google, Bing and Yahoo!
Stronger trust from potential customers
What sets Ragon Creative apart from our competition is the long-term, consistent results we provide clients.
You'll get the best Memphis SEO service available from a dedicated team with reasonable monthly pricing options. We don't require any long or complicated contracts. Your company should start seeing signs of SEO growth within the first 2-3 months—and you can back or slow down your plan at any time without any penalty.
We're not a large agency, so you don't have to worry about getting lost in the shuffle. Ragon Creative is a boutique SEO marketing agency that focuses on excellent content writing and SEO research to reach your target audience.
Answers to your digital marketing questions are only an email, text message, or phone call away.
72% of consumers that perform a local search visit a store within 5 miles of their current location. Local searches have skyrocketed in the past few years. If a person is able to find your business on mobile, they're much more likely to stop in and check out your business in person.

Sagapixel
---
---
With Our Memphis SEO Services, You Can Expect:
Our SEO marketing services aren't complicated, but they are very thorough.
No cheap, blackhat SEO tricks here. We're here to help you increase brand awareness, earn trust, and build long-term relationships. Search engine algorithms are becoming more specific, but Google's goal remains the same:
"Google's mission is to organize the world's information and make it universally accessible and useful." – Google
Your holistic digital marketing project will focus on producing the best results in organic search rankings, Google Maps, and Bing Maps. That's because a people-focused SEO strategy should address crucial elements of search engine optimization like:
A keyword strategy designed to drive leads & sales (not just traffic).
Optimize on-site items like meta descriptions, title tags, headings, image alt tags, & internal linking.
Perfect the areas of technical SEO: schema, redirects, performance, speed.
Blog content and landing pages written for keywords that match search intent of your ideal clients.
Optimized Google Business profile & Bing Maps.
Earn natural backlinks from local and authoritative websites, like the Memphis Chamber, industry directories, and other business networks.
Business citations (profiles) with a matching name, address, phone number, and business details (NAP).
Track keyword ranking growth.
Authentic online reviews on Google and other directories.
Competitor analysis to recognize specific opportunities in your industry.
---
Start Getting More Calls Today
---
FAQ's
Why do I need to invest in increasing my search engine ranking?

Your SEO success can drive growth with potential leads you can't reach any other way. The content investment you build into your website provides compounding returns, 24/7.
How much should I budget for my Memphis SEO campaign?

Most businesses should budget a minimum of $2,500 if you want to truly see any ROI from any SEO efforts. However, this exact amount (and time investment) will vary based on the competitiveness of your industry and the current strength of your brand.

Ragon Creative clients aren't required to sign any long-term contracts, because we want to hold ourselves accountable to your business's results (not a complicated document). However, we recommend that every business commit to 3-6 months of initial investment before making a final decision on the viability of SEO as a marketing platform for their business.

Too many SEO agencies hide all their cards until you've signed on the dotted line, but we're an open book. Go read some of our SEO guides and content marketing articles to start reaching more clients via SEO—today.

Here are a few DIY steps you can take (this week) to improve your Memphis SEO momentum:

Set up your Google Business Profile, and get it verified.
Join your local Chamber of Commerce (for example, the Memphis Chamber) and get involved. That will give you a strong backlink to show your business's authority, and create some natural networking opportunities along the way.
Start writing basic blog posts that provide answers to the most-asked questions you get from clients and potential customers. Focus first on the questions your leads ask right before picking you as the solution to their problem.
How long does it take to see SEO results?

It may take up to four to six months to observe the effects of SEO. Depending on various components including the age of your website, its current state, the amount of content, and the level of industry competition, the time taken to see results could be up to one year or even longer. Keep in mind that SEO is a long-term plan and needs ongoing commitment.
Does Ragon Creative offer web design?

Yes, we offer web design and hosting services. for our clients.

SEO strategy is most effective when baked in right from the beginning. Your website structure and sitemap play a key role in explaining what you solutions you provide to Google and other search engines. If you're getting ready to build a new site, then we can help guide your design and content to reach your organic growth goals.
Why is content important for SEO?

Content is important for SEO because it helps search engines understand what your website is about and whether it is relevant to the search queries that users are typing in. Search engines use a variety of factors to rank websites in their SERPs, including the quality of the website's content, the number and quality of backlinks to the website, and the website's performance on mobile devices.

But, at the end of the day, quality content is the lifeblood of your digital marketing. This is true for every Memphis business, from landscapers and contractors, to accounting firms, attorneys, and even brick-and-mortar local stores.

Here are some of the ways that content can help improve your website's SEO:

Content helps you rank for relevant keywords. When you create high-quality content that is relevant to the keywords that your target audience is searching for, you are more likely to rank higher in SERPs for those keywords.
Content helps you attract backlinks. When other websites link to your content, it is a signal to search engines that your website is authoritative and trustworthy.
Content improves your website's user experience. When your website has high-quality content, users are more likely to stay on your website longer and engage with your content.

By creating high-quality, relevant content, you can improve your website's ranking in SERPs and attract more visitors to your website—who turn into happy clients.
Why are backlinks important for SEO?

Backlinks are an essential element of SEO since they indicate to Google that your website is reliable and dependable. Having other legitimate websites link to your content is a testament to the excellence of your website (and business).

Here is why backlinks are important for SEO:

Backlinks improve your website's ranking in SERPs. Search engines use many factors to decide where to put websites in their search results, but backlinks are one of the most important. When a website has lots of high-quality backlinks, it is more likely to rank higher in SERPs.
Backlinks increase your website's authority. Links from other websites to yours demonstrate to search engines that your website is a reliable source of information in your area of expertise. When other websites link to your content, it serves as an indicator to search engines that your website is an authority on the subject.
---