Due to the personalized and intensive nature of my SEO services, we can only work with a limited number of businesses each year.
We are currently booking projects for October 2023.
If you're interested in stepping up your digital marketing game, please fill out the form below. I'll reach out to you within one business day. If everything looks like a good fit, we'll schedule a call at your convenience.
Here's What Happens When You Contact Me:
1. Application & Analysis
My SEO and content marketing services are not the best fit for every business. So, I'll be honest if I don't think we can help you. Our client application and analysis process helps us make sure we can hit a successful outcome for our clients.
2. Discovery Call
Our organic growth strategy is simple — listen, learn, strategize, execute, and iterate. During the discovery process, I'll ask a ton of questions abour your business and your goals. My goal here is to help clarify your objectives and how we can get you there. We'll consider your website's current issues and strengths, content assets, and key competitors.
3. Customized Roadmap & Proposal
You'll get a customized proposal and roadmap. This will outline the specific steps we'll take during the initial phase of your SEO project, along with each deliverable you'll receive and when. Our proposal will also clearly outline our fees and next steps to get started.
4. Action & Implementation
The detailed steps of your content marketing project will be specifically designed for your business. Every month, we work to grow your business and earn your trust by communicating clearly and driving measurable results.
Talk to you soon,
John Ragon
---
High-Performing SEO Content Writing
John has been writing SEO-optimized blog posts for us, which have become some of the highest-performing pages on the website. The level of research and effort that John puts into his work is impressive. He is one of those rare people who actually makes my job a lot easier because he's so good at his!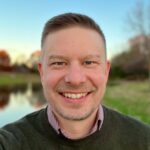 Ethan Anderson
Big Imprint (agency owner)
Straightforward SEO Strategy
John is a true SEO professional and he brilliantly simplified my SEO action plan. He took my disorganized, chaotic fragments of understanding about what I needed to do during a website migration, and made it SO easy to understand and execute on. Thanks to John's work, I migrated my site and have had no issues so far. He went over and above in terms of communication and responsiveness. Incredible value and I recommend John to anyone looking for SEO help!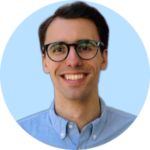 Dylan Bridger
Email Marketing Consultant
Increased Blog Traffic
John was great to work with, and always brought ideas to the table on how to increase traffic through the blog. He was always open to feedback, and was responsive.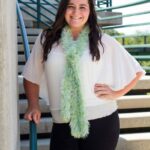 Cassie Rottink
Project Manager, Marketing Agency
Pleasure to Work With
John at Ragon Creative is such a pleasure to work with! His response time is impeccable. He's been immensely helpful with our projects, often going the extra mile to make sure information passed on to us is clear and easily understood.
Ana Nixon
Disciple the Nations (non-profit)
---
Want to Contact Me Directly?
John Ragon (owner)
Phone – (731)694-2372
Email – john[at]ragoncreative.com
Address – 1572 Main St., Andrews, NC 28901