There are several technical SEO tips your small business needs in place. Your website platform is the delivery system for your content. And, helps build authority from search engines like Google. Here's a top-10 punch list every business should start with.
I've been working with business and non-profit websites since 2012 and have learned a lot about improving user experience. But, in the past few years, I've specifically focused on optimizing websites to become more searchable and respected in the eyes of Google. There are a lot of technical buzzwords thrown around in the world of websites — but it doesn't have to be complicated.
Learning and applying this list of technical SEO tips will help you improve your website one day at a time. Your site will transform into a strong foundation to display your authority-driving content.
Let's dig in.
1. Watch Your Speed
Use Google Search Console and GTMetrix to check your page speed periodically.
Keep an eye on those Core Web Vitals, and compare your site to others in your industry. You don't need a website as fast as Amazon or Apple, but you can't let your technical SEO hold your website back from crushing your competition.
Paste your URL (and your top-3 competitors) to these free tools and find out where you stand.
Sign up for my free Google Search Console Crash Course here, and I'll show you where to find those Core Web Vitals.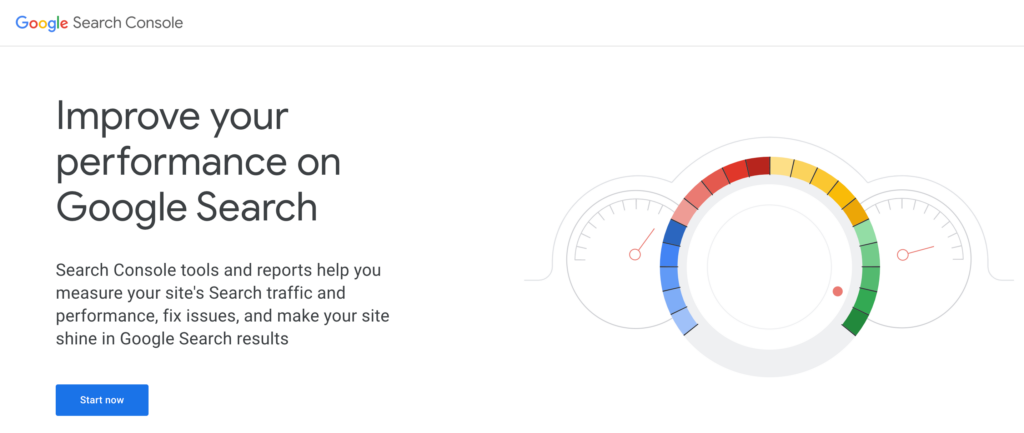 2. Make Certain Your Site is Mobile-Friendly
Over 50% of website visitors are now on a mobile device. And, depending on the type of business you run, they might be ready to buy on mobile as well.
Mobile accounts for approximately half of web traffic worldwide. In the second quarter of 2022, mobile devices (excluding tablets) generated 58.99 percent of global website traffic, consistently hovering around the 50 percent mark since the beginning of 2017 before permanently surpassing it in 2020.

Statista
If your site isn't responsive (optimized for mobile use), then your most important items are hiding behind random pictures and graphics. That's like hiding your cash register in a back closet and telling people they have to find where it is before buying.
3. Submit an XML Sitemap to Google & Bing
Sign up for Google Search Console and Bing Webmaster Tools (both free), and provide your website's sitemap URL.
Your șitemap gives search engines, like Google and Bing, a guide to understanding your website structure. It helps you highlight priority pages and share which subpages are related to the parent categories.
It provides the search engines with a list of all the pages on your website that you want to be crawled, indexed, and shown in search results.
Usually, the XML sitemap link looks something like this:
https://ragoncreative.com/sitemap.xml
If your site is built in WordPress, then add the free Rank Math plugin and they will help you create the XML sitemap in minutes. Then, submit the link in Search Console and make sure it gets confirmed with a green check.
4. Ignore Low-Quality Pages With Robots.txt
You'll need the Rank Math plugin for this step if you're on WordPress.
A robots.txt file tells search engines to ignore certain pages (that you choose). The best idea is to ignore pages that don't need to get found on search rankings anyway. Think about your terms & conditions, confirmation pages, and other pages that don't provide any value when a visitor is not already on the site.
So, drop into Rank Math and pick a few pages to include.
More importantly, ensure that important pages do NOT have a robots.txt tag. This tag tells search engines to ignore the page completely — and you don't want that blocking out any valuable pages on your site.
I've worked with clients who had a robots.txt blocking their entire site from being seen by search engines. Don't get caught in that trap — they didn't even realize it!
You'll need to connect your website to Google Search Console to make sure the search engine gets your robots.txt file.
Sign up for my free Google Search Console Crash Course and I'll show you how!
5. Set Up An SSL Certificate
SSL security certificates are usually a low-cost item offered by your website host.
If you don't have an SSL security certificate already, call them today and get it set up. Chrome, Safari, and other browsers will warn visitors never to enter your website if you don't have it connected — before they even view your site.
Here's an example of what Google Chrome shows in place of your site (without an SSL certificate in place):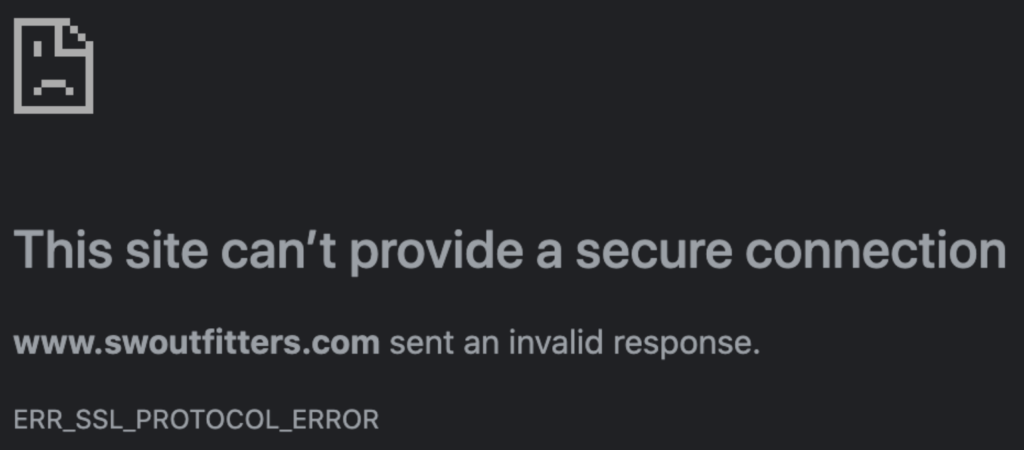 This is a helpful thing to keep all of our internet use more secure. But unfortunately, most small business sites don't even know they need to connect it.
Without an SSL certificate, you are turning away customers every day, without realizing it.
6. Use A High-Quality Hosting Company
No website design or fast coding can overcome a crappy hosting server.
So, make sure your website is hosted by a high-quality company like Flywheel or WP Engine.
Tired of managing all the WordPress hosting passwords, DNS info, and endless updates? I offer complete, pain-free WordPress hosting plans for clients.
Contact me to get the details.
7. Use A Content Delivery Network
A Content Delivery Network (CDN) will quickly deliver cached content from your website.
Basically, it's a free and easy way to speed up your page loading time. You'll need to connect your domain host (Namecheap, etc.). But, do it once and then you're ready to go.
I use Cloudflare for all the WordPress sites I manage, but there are other great options as well (like Flywheel, etc.).
8. Compress Your Images
Images are one of the most common speed-killers of every website.
But, you can fix that by compressing your pics using a few quick steps before uploading. Here is my process:
Crop (or resize) the image so that the longest edge of the photo is less than 2,000 pixels.
Drag the resized image into TinyPNG.com to compress it. This free tool makes your photos load faster without losing any quality for your visitors.
9. Keep Your Header Trim & Organized
Your header is the most important area of your website.
This is the first thing people read, and visitors have direct access to it on every page. So, make sure every word and link has earned its spot. Anything else distracts your potential customers. Then put all the extra stuff in your footer.
As Donald Miller points out in Storybrand, focus on clarity and remove anything that clutters it up:
"Is there a transitional call to action you can create that will grow your business? Are your direct calls to action clear and repeated often? If not, your customers likely don't know what you want them to do. Remember, people are drawn to clarity and away from confusion."

Donald Miller
10. Use 301 Redirects Correctly
Sometimes, you're going to need to edit a page's URL link. But you don't want to lose the SEO momentum you've built — use a 301 redirect to keep growing it.
Thankfully, this can be done easily in either Rank Math or Flywheel.
Don't forget only to use a 301 redirect when moving or deleting pages that get organic search traffic. And keep the redirect helpful for your visitors. Otherwise, things can get out of hand and Google will think you're trying to trick the system.
Focused Improvement Wins the Technical SEO Race
Remember, keep your site simple and focus on improving the user experience for visitors. If you make things lightning quick and helpful for people, you'll win brownie points with Google simultaneously.
If you pick one of these areas to tackle each week you'll be well on your way to building a website that supports the mission of your business. Or, you can speed things up and get a customized checklist here: 👇
This article contains some affiliate links, which means I make a small commission at no extra cost to you if you click through and make a purchase. Thanks for your support—I only recommend tools and products I have tested and used personally.
Start Today With an SEO Assessment
Want help finding those hidden issues that are losing trust with Google (and potential clients)? Check out my 7-day SEO Assessment. I'll prepare an actionable review and SEO roadmap that highlights your quick wins and top priorities.
Your SEO Assessment report will land in your inbox in 7 days and we'll hop on a focused strategy call to give you a roadmap for digital marketing success.