In order to achieve real business growth through Search Engine Optimization (SEO), there are a few truths that you need to understand.
I started helping small businesses learn and use content-driven SEO as a key tool. But, I didn't always realize its power. I was irritated by so-called "professionals" who focused on tricking algorithms. They overused keywords and focused on short-term traffic (at the expense of long-term growth).
Thankfully, you don't have to sell your soul (or your creative spirit) to grow your client list using SEO. You do need to keep a few key things in mind.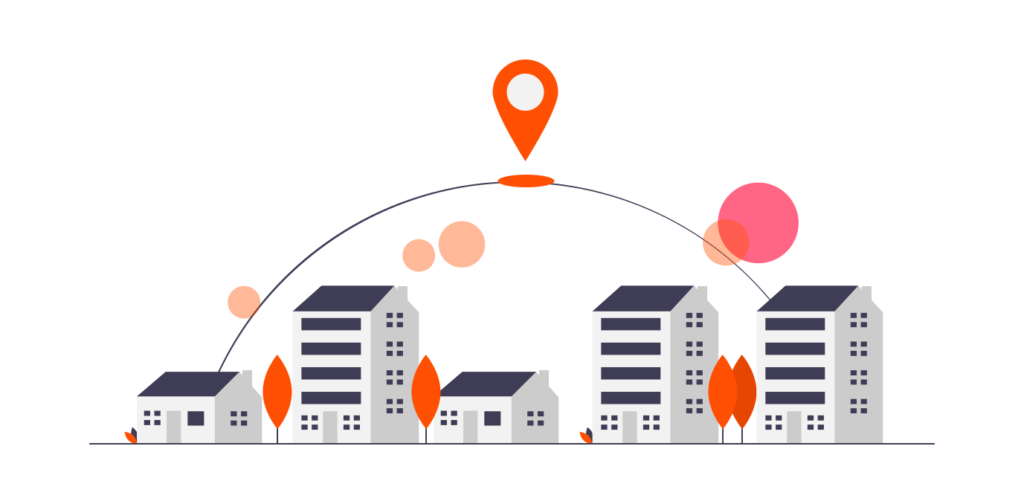 1. SEO Needs to Fit Your Overall Marketing Strategy
Your SEO strategy needs to align with the rest of your marketing plan.
It doesn't work to just slap a few fancy keywords onto your website or Google Business Profile. You've got to start with real customer research at the beginning to find out how your customers view their problem (and how they describe it). Then, that foundational research needs to guide every sentence on your website.
Once you start to understand what people are searching for and why (search intent), the rest of your marketing strategy gets a lot more clear.
"Great marketers have immense empathy for their audience. They can put themselves in their shoes, live their lives, feel what they feel, go where they go, and respond how they'd respond. That empathy comes out in content that resonates with your audience."

Rand Fishkin
2. Authentic SEO Serves Your Audience
The simple truth is, your SEO strategy needs to serve your audience if you want to build trust.
Your content needs to answer their questions. Your website needs to be fast, interesting, and user-friendly. Your brand messaging needs to be consistent—easy to understand by potential clients. Let's be clear about the promise we offer potential clients and start that journey right when they engage with us online.
I know. That sounds a lot like simple, common-sense marketing advice right?
"Your earnings are a byproduct of how well you serve your audience, and you can only best serve your audience when you know exactly who they are, what they're going through, and what will get them to take action."

Pat Flynn
3. Healthy SEO is Content-Driven
Effective SEO strategy starts and ends with using real words to drive your business.
You don't have to publish a blog every week. But, you will need to improve the written content on your site if you want to help your ideal clients find you on Google. Words are how humans communicate, and that's who we want to connect with. Paid ads can be a quick solution when done well. But, that traffic will dry right up if your website doesn't do a good job explaining what you do—and the transformation you promise.
There are no magic boxes to check on Google, so let's get starting building great content for our audience.
"When taking a content-first approach, our job as marketers is not to create more content… it's to create minimum content with maximum results."

Robert Rose
Need a new digital marketing plan? Learn how Ragon Creative can help grow your local leads…
4. Quality Content Beats Quantity (Every Time)
Find ways to publish quality, remarkable content to stand out from the fray.
They say "content is king", so everyone keeps publishing mediocre post after mediocre post—and now we're drowning by firehose. Videos and podcasts have fallen into the same trap. Don't let perfect get in the way of good enough, but your content won't stand out until it's high quality.
Thankfully, there are different ways to reach that remarkable quality. Publishing something different from anyone else, or with a different perspective than anyone else is a great way to start. Or, adapt well-known principles into content that directly connects with your niche audience.
Quality doesn't mean long and boring. Quality means remarkable—something your audience would want to share with others in their circle. That's the circle you're trying to reach, right?
Don't give in to the talking heads who keep pushing you to publish something every week or post every day on TikTok. You know your people better than they do.
"The only way to differentiate is to put out even higher quality content than the rest."

Noah Kagan
5. Consistency Builds Trust
The best way to become known as a remarkable business through SEO is to simply keep going.
Keep listening to your audience. Publish a piece of content, promote it in lots of key places, and learn from the feedback you get. Apply the feedback to make the next thing better. This will prove you're doing more than just regurgitating info they could find from a better source. Show your target audience that you're in their corner—for the long haul.
"All things being equal, people will do business with, and refer business to, those people they know, like, and trust."

Bob Burg
You've got this.
Business growth through SEO is right around the corner. Just follow your research, lead your audience, and help them reach their goals (solve their problem).
I bet that's why you started your business in the first place.